Home Care in Annandale, Baltimore, Arlington, Lanham, Washington DC, and Surrounding Areas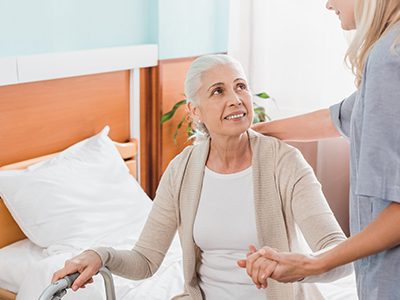 Home health aides are an important part of our home care team. Often, our home health aides are the link that provides support, assistance and care so patients can stay safe and comfortable in their home environment. Our home health aides have the experience to identify what their patients need for quality home care. Each patient is different in their needs and comfort. Some patients may only require home care for an hour for basic assistance while other need around-the-clock care in order remain in their home. Also, some of our patients need home care for only a temporary basis while others are looking for a long-term home care solution. Long-term or temporary. Around-the-clock or part-time. Professional Healthcare Resources has the home care solutions for you.
Daily tasks in the home
Bathing, dressing & personal hygiene
Grocery & other shopping
Meal preparation
Physical exercises & transfers
Light household cleaning
Laundry
Home Care and Senior Care Services
Our large network of home care professionals from Annandale, Baltimore, Arlington, Lanham, Washington DC, and surrounding areas provides a large pool to find you or your loved one the match that will provide the home care you need. Our experience has proven that consistency and continuity of care is what makes a successful home care environment. Additionally, our home health aides know that situations change with each patient and day so being flexible with changing patient needs is essential. Let us help make the lives of both the patient and the caregiver easier by providing assistance when needed.
Home Health Care from Home Health Aides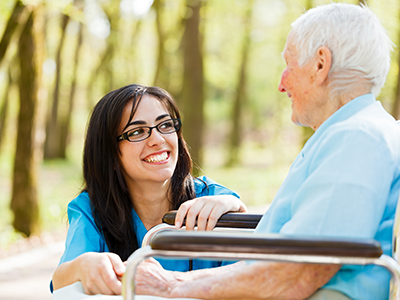 We work with many different resources including Medicare and Medicaid. We can help guide you through the options in home care as well as the requirements to qualify to receive home health services. For example, you or your loved one must meet the following criteria:
Be under the care of a physician
Be "homebound"
Require "medically reasonable and necessary care"
Have an acute condition
We also offer a number of different specialty home care services to Annandale, Baltimore, Arlington, Lanham, Washington DC, and surrounding areas. Our specialty programs are designed to provide the added assistance that these conditions require, so we can achieve optimal care outcomes for the patients we serve. Call us if you don't see the home care service you need. We are here to help!
Elder Care and Heart Failure
Home Care For COPD
Elder Care and Diabetes
Joint Replacement (Hip & Knee)
Wound Care
Fall Prevention
Alzheimer's (Alzheimer's Whisperer)
For more information or to refer a patient for services, contact our Central Intake Department by calling 866-243-1234, by fax at 866-845-0762