Home Care and Personal Care in Baltimore, MD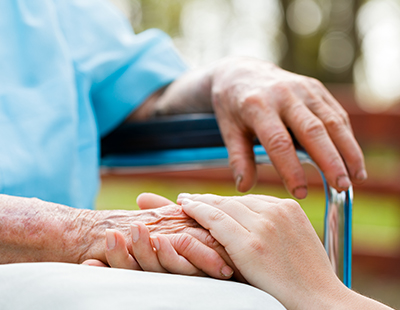 When you require highly trained personal care and home care to assist a loved one in Baltimore, MD, Professional Healthcare Resources has the right fit for you. Specializing in personal care, our home care health aides will assist you with your daily activities and make sure your home is a safe and comfortable place. Our Baltimore, MD home care health aides are with you during the day or night to assist you with all your daily needs, including exercise and transportation.
Home Care in Baltimore
Finding the right home care is important. Our specialty in Baltimore, is providing the right fit for your home care needs. Our home care health aides will come into your home and assess your needs, from checking if your home is a safe environment for you to helping you carry on your daily routine. If needed, home care can be around the clock, for a few hours a day or for a few weeks or months. Our home care health aides work to customize a program that will help you recover, make constant progress and motivate you to remain strong. Working with you to maintain personal hygiene, assist you in bathing and dressing are just some of the goals of our home care health aides.  They will also assist with light housekeeping, grocery shopping and meal preparation, so you can remain confident that you and your home are being well cared for.
Personal Care in Baltimore, Maryland
As we age, sometimes we need a little more support in our daily lives. Our Baltimore, MD, personal care companions are here to help. If having a companion for a few hours a day to engage in conversation, help prepare a meal and assist with the clean-up is what you require, our personal care aide is at your service. Need transportation to the doctor, grocery store or for a cup of coffee? In Baltimore, we can provide that transportation and personal care with your safety in mind.
Staying Busy in Baltimore
You won't have a minute to rest in Charm City. Baltimore is buzzing with activity. Explore historical Baltimore and learn about the War of 1812. Visit Fort McHenry National Monument and Historic Shrine. Looking for food options? Head over to Lexington Market, which is the nation's oldest continually operating market. Then visit the B&O Railroad Museum; it's not just a landmark on a Monopoly board.
---