Home Care, Home Health Aide, and Hospice Care with Skilled Nursing for Washington DC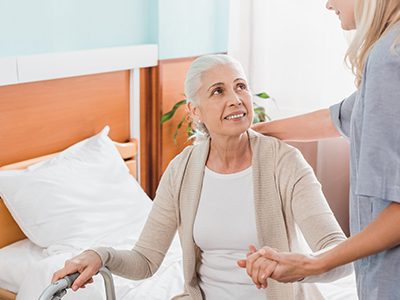 Professional Healthcare Resources has been the leading provider of hospice care, personal care, home health care, and home nursing in Washington D.C. for well over two decades and counting. We are the best at what we do because we have a genuine passion for helping others, and we have continually grown over the years through the many referrals that we have received.
It is gratifying to help people during times of need, and this is what drives us each and every day. In addition to the services already listed, we also provide home therapy, wound care, private duty nurses, home health aides, and elder care in Washington D.C. Our team members provide top-quality care, but we know that people have limited budgets, so we try to keep our rates as low as we possibly can.
Home Health Care
We will be here for you anytime you need home health care. Once we gain an understanding of the level of expertise that you need, we will assign the ideal professional to help you regain your health.
Hospice Care
When the end of life beckons, hospice care becomes necessary. Our Washington, D.C. hospice care professionals are caring, empathetic, and experienced guides that make people feel comfortable during their final days.
Home Nursing
In some cases, the level of care that is needed can only be provided by a skilled nurse. Home nursing is a major area of specialization for our company, so help is just a phone call away whenever you need a skilled nurse to come to you.
Home Therapy
If you do not have the strength or the inclination to go to an external speech therapy, physical therapy, or occupational therapy center, we have you covered. We offer home therapy in Washington, D.C., so you can accelerate your rehabilitation efforts without leaving your home.
Home Health Aides
We have home health aides on our staff as well. These caring professionals are always ready to spring into action to make your life more manageable.
Elder Care in Washington D.C.
Many senior citizens require elder care, but it is extremely expensive to live full time in a long-term care facility. Our elder care providers can come to your home to take care of your needs and save you a lot of money.
---
Contact our Washington, DC Office Today!
501 School Street SW
Suite 200
Washington, DC 20024
Phone: 202-955-8355
---