Professional Healthcare Resources, Hospice Care, Elder Care, Home Care with Home Health Aide and Skilled Nursing in Kensington MD, Annandale VA, Baltimore MD, Lanham MD, Washington DC and Surrounding Communities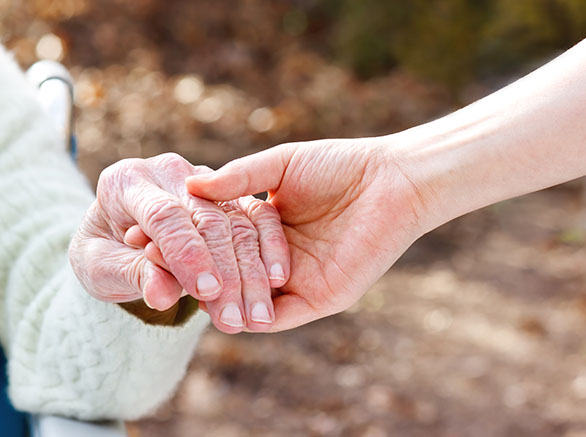 Welcome to Professional
Healthcare Resources
Home Health & Hospice You Can Count On
Nurse owned and operated, Professional Healthcare Resources is dedicated to helping Maryland, Virginia, and Washington, DC residents improve the quality of their lives through exceptional home health care, hospice, personal care, elder care, and skilled nursing services, provided in a spirit of respect, compassion and dignity. Our services are designed to help those recovering from recent hospitalization or illness, those facing their final days, or those who just need some assistance with the activities of daily life. We invite you to explore our website to learn more about the full complement of services we provide. You will also find testimonials and the personal stories and experiences of our patients, employees, caregivers, and others.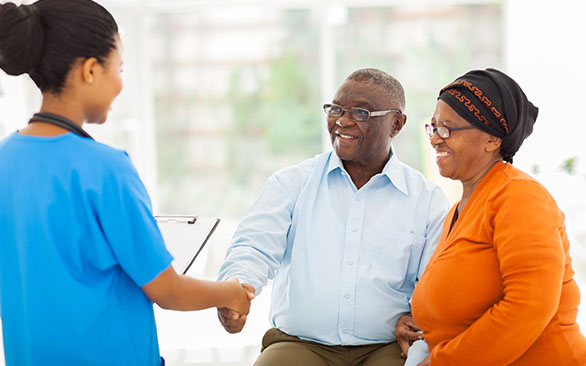 Home Care and Physical Therapy
If you are recovering from an illness or injury, your physician may recommend home healthcare to help you return to an active lifestyle. At Professional Healthcare Resources, we provide skilled nursing services, providing you with high-quality care in the comfort and privacy of your own home. We understand that each situation is unique, and our caring and nurturing staff works with the patient, family and physician to establish a plan of care that fits each individual's needs and goals. Professional Healthcare Services take pride in delivering exceptional home health care throughout Alexandria, VA; Annandale, VA; Arlington, VA; Bethesda, MD; Baltimore, MD; Lanham, MD; Washington, DC and the surrounding communities.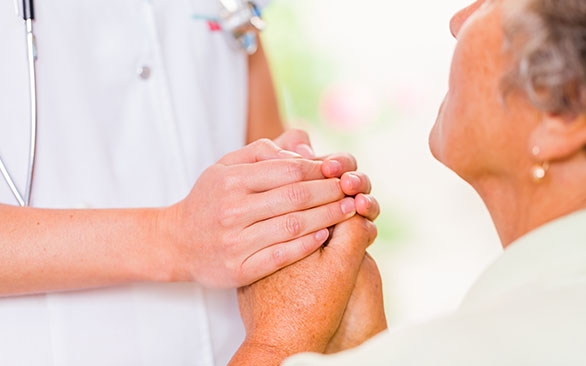 HOSPICE CARE
Hospice is a philosophy of care
Hospice offers comfort and compassion for those at the end of life's journey. Hospice neither hastens death nor does it prolong life. It provides care and support for the patient's physical, emotional, social and spiritual needs, while offering support for family members. We understand that most people would prefer to spend their final time at home among family and friends, while still remaining under professional medical supervision. Our hospice care makes that possible through skilled nursing, personal assistance, and other support services.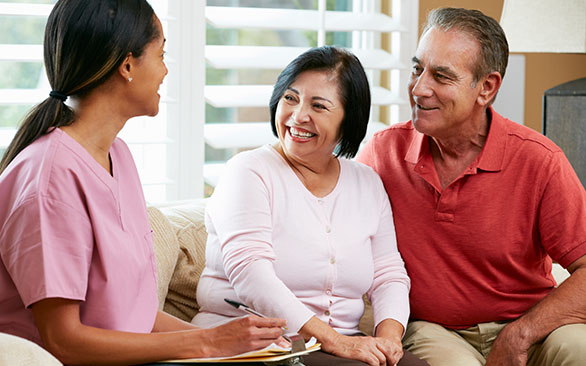 Personal Care
Medicaid, Medicaid Waiver and Private Duty
40% of adults age 65 and up need daily assistance, and 70% will need it at some point. Whether assistance is needed for getting up in the morning, getting settled in the evening or just for the reassurance and peace of mind knowing that someone is there, Professional Healthcare Resources provides the private duty & personal care services and supportive elder care you need to remain safe and comfortable at home. For your payment convenience, we accept private pay as well as Medicaid and Medicaid Waivers. You will also find testimonials and the personal stories and experienced of our patients, employees, caregivers, and others.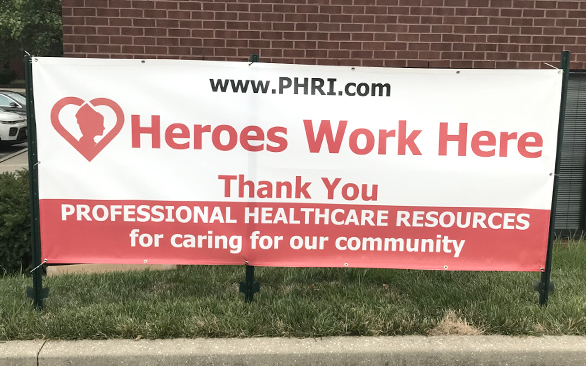 Professional Healthcare Resources
Honors our Healthcare Heroes who are serving their communities during the COVID pandemic
Eileen DeCesare, President and CEO emeritus, sends heartfelt thanks and gratitude to the many clinicians and office support staff who are dedicated to serve our patients during this pandemic.

To our HEROES – many thanks for your commitment and dedication. We salute and honor all of you.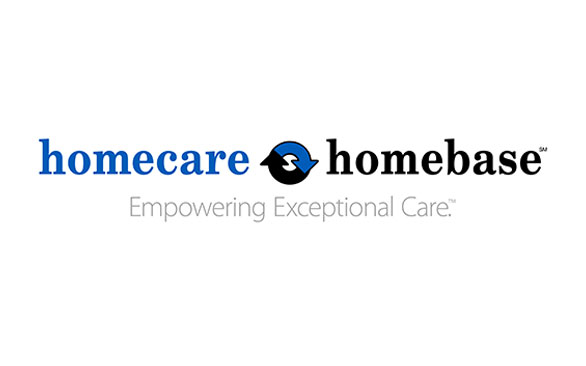 Electronic Medical Records
State of the Art Electronic Medical Record (HCHB)
In order to better meet the needs of the patients we serve, Professional Healthcare Resources utilizes the latest in state-of-the-art electronic medical records software from Homecare Homebase (HCHB). This cloud-based software provides our staff with convenient scheduling, billing, and record keeping capabilities, so we can spend less time on paperwork and more time delivering quality care.
Contact us  today to learn more.
Our Testimonials
"...My therapists were patient, yet persistent in pushing me to work through the pain to achieve increased joint flexibility. By the end of the visits she had me doing some exercises that I never thought possible. I am grateful for their care..."

"One Christmas Eve we received a referral from a local military hospital. A young soldier had been injured in the Iraq war. He had wounds that needed medical attention every day. One of our outstanding nurses volunteered to travel to this young man's home that evening to admit him to ...

"I can't say enough good things about our experience with Professional Healthcare. From the very first day we arrived home and received a call to tell us that a nurse would be here the next day. The nurse arrived and was very helpful, kind and efficient, as were all the ...

"...I have high praise for your caregivers, nurses, and chaplain. They were very gentle and caring with my Mom; they talked with her while they cared for her and even got her to laugh a couple of times… At the end they were very consoling and as always very caring."

"Professional Healthcare's Bereavement Group has helped me to express myself with people that I have recently met. I usually kept things to myself; so this has helped me to get my feelings out."

"This is a bit late but I wanted to be sure to thank all of you for your care of my mother…it was difficult for me to be so far away at such a time, but you all made it much easier just knowing she was not alone. And appreciate ...

"I would gladly recommend Professional Healthcare's Bereavement Program to a friend because my husband was on hospice. They were wonderful. He went from a hospital to a nursing and rehabilitation home for therapy. …eventually his health got worse in the nursing home. He wanted so badly to come home and ...

"Professional Healthcare's Bereavement Group has been a gentle group of understanding people who have helped me begin the process of trying to cope with my loss."

"Thank you for your care and concern regarding my mom…your constant contact with me regarding her condition. It was a comfort knowing you were keeping her comfortable when family could not be there."

"I want to thank everyone for the wonderful care you gave my mom… I will be forever grateful for all your efforts."

"We want to thank you for your wonderful support and compassion through Mom's hospice care. You really made a difference in her last days and our family."

"Our nurse was that shooting star everyone looks for to make that one wish come true. She has a warm heart, soft touch, unforgettable hugs and words of kindness…she explained everything that was going on and made sure I was okay and understood."

"The services you provided were absolutely wonderful…your support following the passing of my mother is very much appreciated. That flower that you sent was very nice. Your expressions of sympathy for my family and me is greatly appreciated and truly helps to deal with our loss."

"Our nurse is excellent all of the time. She has great initiative & is a self starter. She truly looks out for her client. She is an asset to Professional Healthcare. When I leave for work or when I am out of town I am confident that she will take ...

"To the Staff at PHRI, I thank you with all my heart for your hard work, dedication towards getting me help for my Mom."

"Our nurse is excellent and we are very pleased with her professional attitude & services."

"Our personal care nurse has been wonderful and good company for my Father... She allowed him his independence and yet provided great assistance."

"Each and every one of your team that I met was professional, helpful and compassionate. In a field fraught with incompetence and neglect, your team is a welcome breath of fresh air. I feel very fortunate that I happened to call you. Please keep up the good work and your ...

"I appreciate the work you did to make my husband more comfortable."

"Our nurse was very kind, pleasant, helpful, caring and concerned."

"My name is Ann. I was part of the first group of nurses that PHR recruited in the Philippines for Virginia Hospital Center. Professional Healthcare informed us of every step as our paper work progressed. They gave us full support from our first step out of the airport. Ma'am Eileen ...

"I remember feeling scared anticipating moving my whole family to America but it was a dream. And so with fear and hope, I applied at Professional Healthcare Resources. Ma'am Eileen welcomed me with warmth and encouragement so that my fear took it's place in the back seat. Professional Healthcare Resources ...

"Professional Healthcare Resources International gave me the opportunity to turn my dreams to reality. The company helped me to come to the United States after I had unsuccessfully applied to several recruitment agencies. Now in less than 3 years, I was able to accomplish a lot of things, financially, and ...

"I will forever be grateful to Professional Healthcare Resources, particularly, Ms. Eileen DeCesare, for helping me find a good hospital here in the U.S. I commend her prompt and hands-on handling of our immigration to the U.S. and her assistance to me and my family upon our arrival here. This ...

"…from the "bath lady", operators on the phone, the VP, other staff and the director, I have never (before when receiving care) felt like we were part of a special family…the administrator was great obtaining records from our doctor, the Manager had my husband laughing and relaxed… the coordinator was ...
Looking for a Career with Professional
Healthcare Resources?