Home Therapy, Home Health Care, and Home Health Aide Services in Annandale VA, Washington DC, Arlington VA, Baltimore, Lanham MD, Kensington MD and Surrounding Areas
Physical, Speech & Occupational Therapy
At Professional Healthcare Resources, our therapy services are designed to help patients maximize independent functioning. Often this includes relearning skills and managing assistive devices. Whether the need is for physical, occupational or speech therapy, patients can remain safe in their familiar surroundings and enjoy programs tailored to their individual needs and goals.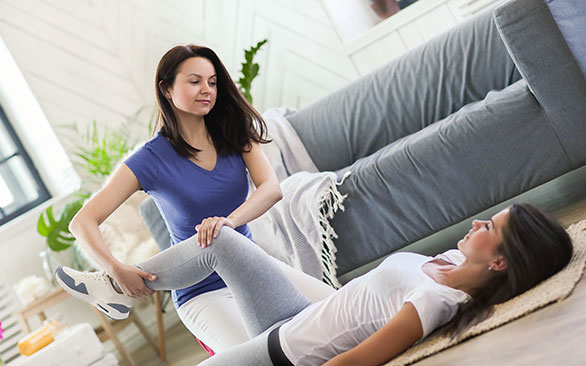 Physical Therapy
Our specially trained physical therapists employ the latest therapeutic exercises and techniques to help you improve mobility and restore muscle strength. This can include balance coordination activities, gait training, training for managing stairs or walking on multi-level surfaces, exercising for improving endurance, safe and appropriate use of adaptive equipment, and more. Our physical therapists are experienced in helping patients recover from stroke-related disabilities, fall injuries, joint replacement surgeries, and other injury, with the goal of achieving the highest recovery possible.
Occupational Therapy
From bathing, grooming, and dressing to using the restroom unassisted, our occupational therapists will work with you or your loved one to help you regain your independence and mobility, by helping you achieve goals in performing daily living skills. They teach techniques to help you conserve energy and deal with loss of function in the arms or legs. In addition, they will evaluate your home, offering suggestions on how you can better navigate the environment in a safe manner.
Occupational Therapy can change your life by helping you to become functionally independent, or by working you to go back to doing something as simple as holding a tennis racquet after hand or arm surgery. This is different than physical therapy as it's not fixing the muscles, it's working with the mind to teach you what to do with the muscles. We work with sensory integration to coordinate mind and body.  There are seniors who want to age at home safely as an alternative to going into assisted living. We offer them the skills and tools to achieve that. For people who have had traumatic injuries or are returning from rehab, occupational therapy can teach you to transition to going back into the working world.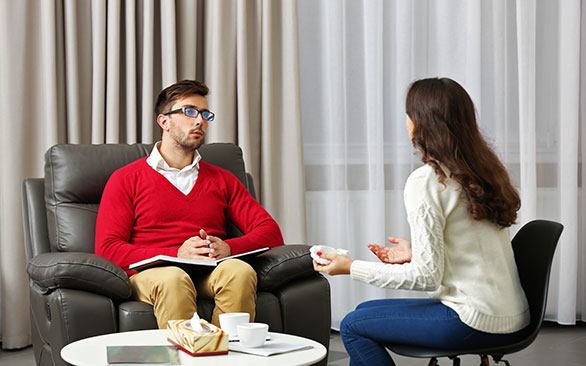 Speech & Language Therapy
The ability to communicate effectively can greatly impact quality of life. At Professional healthcare resources, our speech and language therapy services aim to restore communication skills following a stroke or other brain injury. The therapist works with the patient's physician to evaluate current abilities for communication, swallowing, and cognitive loss. This includes assistance with eating and drinking and teaching techniques to prevent choking.
Therapy services are available throughout Bethesda, MD; Baltimore, MD; Lanham, MD; Alexandria, VA; Annandale, VA; Washington, DC and the surrounding communities. Contact us for more details.
For more information or to refer a patient for services, contact our Central Intake Department by calling 866-243-1234, by fax at 866-845-0762