You have identified the ideal resource if you are looking for home health care in Arlington, Virginia. Our company, Professional Healthcare Resources, stands alone as the leading home care provider in this area. We are the best personal care providers because we have a sincere passion for the well-being of others. Everyone on our staff is committed to sustained excellence, and you will recognize this quality whenever you interact with any member of our team.
Without question, Arlington is one of the most important counties in the entire country. Everyone has heard of Arlington National Cemetery, and the Pentagon is also located in the county. There a number of university campuses, and there are countless government jobs to pursue after graduation. We provide skilled nursing in Rivercrest, Clarendon, Lyon Village, Crescent Hills, and all other sections. Simply put, for home health care in Arlington, Virginia, Professional Healthcare Resources is the right choice.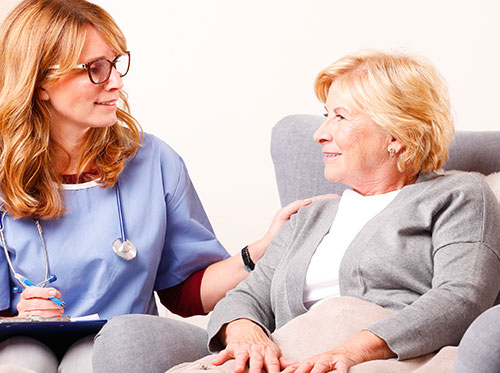 Elder Care
Many senior citizens require assistance with their activities of daily living. Skilled nursing and home health aide services can be expensive, but the Medicare waiver program will cover the costs. Seniors that need personal care in Arlington, Virginia can definitely rely on our company to provide it. Our home health care professionals can provide all different levels of assistance, and we can custom craft a schedule that ideally suits your needs.
Home Therapy in Arlington, Virginia
When you need physical therapy or occupational therapy after an injury or a surgical procedure, it can be miserable to try to get yourself to an outside facility. This is where we can step up to the plate to make your life easier and accelerate your recovery. We provide home therapy of all kinds, including speech and language therapy that can be essential after a stroke.
Hospice Care
If you need hospice care in Arlington, Virginia, we will always be here to help. Our skilled nursing professionals have a great deal of expertise when it comes to pain management, so we have the ability to keep our clients as comfortable as possible. A home health aide can help with the day-to-day needs that are not medical in nature, and we even have a chaplain our staff to provide spiritual insight.
Contact Professional Healthcare Resources!
Whenever you need home therapy, elder care, hospice care, or home health care in Arlington, Virginia, give us a call at 703-752-8700. If you would prefer to send us a message, simply fill out our contact form and we will get back in touch with you promptly.