Physical Therapy in Kensington, Annandale, Washington DC, Lanham, Baltimore, Arlington, and Surrounding Areas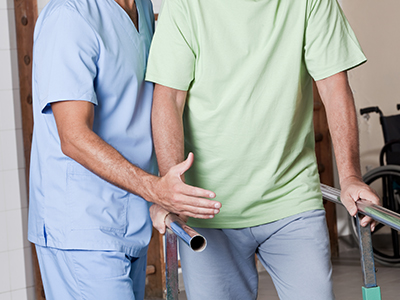 Let Professional Health Care Resources be your source for the physical therapy you or your loved one needs to improve mobility and restore muscle strength. Every patient is different and needs a program tailored to their physical limitations and goals. Our objective is to create a physical therapy program that is supportive, achievable and successful. We have a wide range of resources available to help you with any challenges you are facing to achieve your goals to return to a rewarding and independent lifestyle.
Physical Therapy Services
With a large resource of physical therapy specialists throughout the DC area, Virginia, and Maryland, Professional Health Care Resources has the trained specialist for you. The latest therapeutic exercises and techniques will be employed to help you improve mobility and restore muscle strength. Our patients come to us after a wide variety of disabilities, injuries, surgeries and more. No matter what the circumstance, we have the experience to work with your unique situation with the goal of achieving the highest recovery possible.
We work with physical therapy patients after:
Stroke-related disabilities
Fall injuries
Joint replacement surgeries
Sports injuries
Changes in mobility
Degenerative issues
Age-related issues
Benefits of Physical Therapy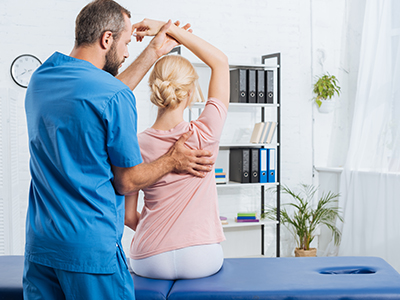 Many patients don't realize how much physical therapy after a life-changing injury can bring back the enjoyment they once had. Getting back strength, range of motion and movement can be greatly enhanced through physical therapy techniques that work with the science behind muscle, joint and soft tissue movement. Your personalized plan may include a variety of treatments including exercises, ultrasound, taping, electrical stimulation or more. The treatments for your plan depend on your injuries and what is the best strategy to get you to your goals. Also, your physical therapy might include approaches to pain management and overall wellness.
Reduce or eliminate pain
Regain balance and coordination
Use of adaptive equipment
Build up lost strength
Return to normal activities
Manage independent living
Our physical therapists want their patients to get the most they can out of their physical therapy treatments and sessions. Sometimes this might be the goal of not returning to the hospital with a repeated injury. With the training our specialists have, they will work with you to avoid blood clots, further damage and more. Ultimately, you can return to daily personal tasks or whatever you need to maintain and improve your health and independence.
We have offices and staff located throughout the Kensington, Annandale, Washington DC, Lanham, Baltimore, Arlington, and surrounding areas to find the physical therapy support and resources our patients need. We look forward to working with you or your loved one to help you achieve your physical therapy goals.
For more information or to refer a patient for services, contact our Central Intake Department by calling 866-243-1234, by fax at 866-845-0762