Home Health Aide, Elder Care, and Skilled Nursing in Baltimore MD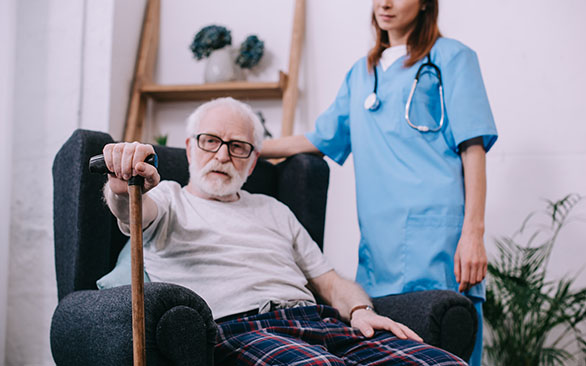 You can breathe a sigh of relief if you have been looking for hospice care, personal care, home health care, home therapy, or home nursing in Baltimore, Maryland. Professional Healthcare Resources is a long-standing company that has built a reputation for effective, caring, empathetic service.
Over the years, we have grown considerably as people have spread the word about our exceptional healthcare services. The major thing that sets us apart is the sincere passion that we have for helping our neighbors, and this is what motivates us each and every day. Other services that we offer in Baltimore MD include hospice care, elder care, private duty nurses, and home health aides.
Elder Care
According to the United States Department of Health and Human Services, 70 percent of seniors will eventually need elder care. Medicare does not pay for long-term care, so elder care in the home can provide a solution. This is a major area of expertise for our company.
Home Health Aides in Baltimore, Maryland
On the subject of elder care, there are many seniors that can get by with assistance that is not necessarily medical in nature. This is where our friendly, competent home health aides can enter the picture to make life much more manageable.
Home Therapy
Some things about the medical community can be a bit perplexing. If you need physical therapy in Baltimore, Maryland, you are not getting around very well, so why should you be required to try to get to a physical therapy center? This a good question, but we have the answer, because we can provide home therapy so you can get on your way to recovery without any discomfort.
Home Care
We custom craft solutions for each one of our clients. Regardless of the nature of the home health care that you need, we will connect you with the ideal professional.
Hospice Care
It takes a special person to guide others toward the end of their journey. Our hospice care professionals are truly amazing, and our doors will always be open if you have a loved one that needs hospice care in Baltimore, Maryland.
---
Contact our Baltimore, MD Office Today!
1501 S Edgewood Street, Suite A
Baltimore, MD 21227
Phone: 410-368-2825
---