Skilled Nursing, Physical Therapy, and Home Care in Lanham, MD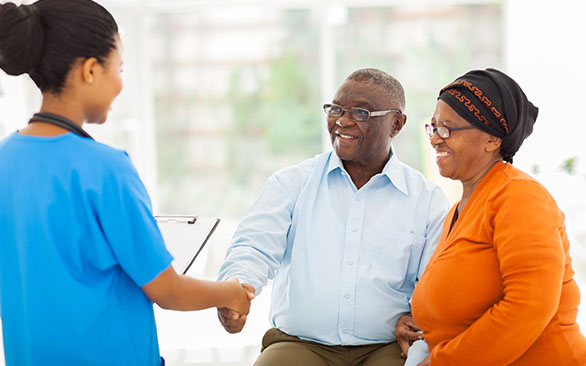 Skilled nursing, physical therapy, and home care are all about getting back a quality of life that lets you or a loved one live independently. Having a professional come to your home is a convenience that allows you access to healthcare that might not be possible otherwise. With Professional Healthcare Resources, you will not only be able to access a large pool of professional physical therapy and home care for Lanham, but you'll also have access to a large company that can help you with all the work of payment and reimbursement resources.
Our physical therapy experts work with your healthcare provider, your history, and your goals to get the customized plan created just for you. Our goal is to get you to a place you are comfortable by helping you improve mobility and restore muscle strength. Every Lanham patient has a different journey that has led them to our services – disabilities, injuries, surgery recovery and more. This is why each program is specialized individually. No matter what the circumstances are that have led you to physical therapy, we have the experience to work with your unique situation and the goal of achieving the highest recovery possible and back to a restored state of well-being.

Skilled Nursing in Lanham
Skilled nursing is a type of home care that includes nursing services that one would normally have to travel to a medical facility to receive. But with Professional Healthcare Resources, you are getting the skilled nursing services you need in the comfort of your home.
Different types of skilled nursing services as part of home care include:
Infusion Therapy & Injections
Lab Draws
Central Line & Port Maintenance
Wound Care
Tube Feeding
Ostomy Care
Treatment for Skin Conditions
Disease Management
Your medical provider may have recommended these after a certain procedure, hospital stay, or on-going treatment. Having these services done with home care minimizes the discomfort of travel and transportation that can inhibit recovery. Also, since these services are done by skilled licensed practical nurses (LPNS) and skilled registered nurses (RNS), patients will get the added safety of someone monitoring their living and health conditions.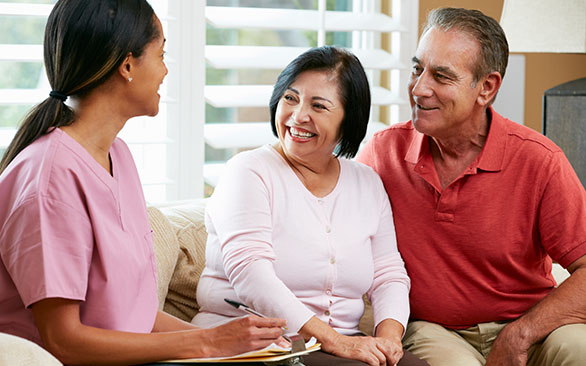 Home Care in Lanham, MD
The unincorporated community of Lanham is in Prince George's County, Maryland. Named for some of the first settlers, the Lanhams, the community is known today for its quaint shops and the location of Doctors Community Hospital. The area's population is approximately 10,157.