4 Advantages of Hiring Skilled Nursing for Elderly People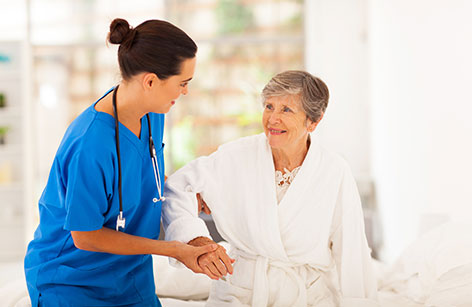 Hiring skilled nursing for elderly people can offer numerous advantages. Professional Healthcare Resources provides skilled nursing in Washington, DC, Baltimore, Annandale, Arlington, Kensington, MD, Lanham.
Here are four key benefits:
Professional Medical Care: Skilled nursing professionals, such as registered nurses (RNs) or licensed practical nurses (LPNs), possess specialized training and expertise in providing medical care to individuals with complex health needs. They can administer medications, monitor vital signs, manage wounds, provide specialized treatments, and handle medical emergencies effectively. Their presence ensures that elderly individuals receive the highest level of medical care and attention.
Personalized Care Plans: Skilled nursing professionals are trained to assess and develop personalized care plans based on the unique needs and conditions of each elderly person. They collaborate with the individual, their family, and other healthcare providers to create a comprehensive care plan that addresses specific medical, social, and emotional requirements. These personalized care plans can greatly enhance the overall well-being and quality of life of elderly individuals.
Continuity of Care: Hiring skilled nursing ensures continuity of care for elderly individuals. This means that they can receive consistent and uninterrupted medical attention and support. Skilled nursing professionals can closely monitor health conditions, track progress, and make adjustments to the care plan as necessary. This ongoing and consistent care helps prevent complications, manage chronic conditions effectively, and provide a sense of security and stability to elderly individuals and their families.
Enhanced Safety and Security: Elderly individuals may have limited mobility, cognitive impairments, or other health challenges that make them more vulnerable to accidents or medical emergencies. Skilled nursing professionals are trained to identify potential risks, implement preventive measures, and respond quickly and appropriately in case of emergencies. Their presence can significantly enhance the safety and security of elderly individuals, reducing the chances of falls, medication errors, or other adverse events.
Overall, hiring skilled nursing for elderly people provides professional medical care, personalized care plans, continuity of care, and enhanced safety and security. These advantages can greatly improve the health outcomes and overall quality of life for elderly individuals, providing them and their families with peace of mind. Please call us without any hesitation.