Is there anyone in your family in need of assisted living? Are you having second thoughts about sending your parents to an assisted living home? Caring for the sick and elderly is hard and even though you want to do it on your own, you may not be capable of devoting your full time to it. With the help of skilled nursing, you can rest assured that the elderly in your home are taken care of.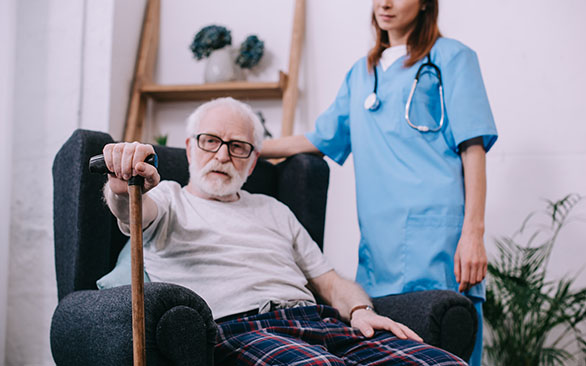 At Professional Healthcare Resources, we are dedicated to improving the quality of life of your loved home with our exceptional skilled nursing services. Whether it's the elderly or an injured person in your home you want to take care of, we are here to provide you with all the assistance that you need. We provide our services to Washington DC, Annandale, Baltimore, Arlington, Kensington MD, Lanham, and neighboring areas. If you are from any of these areas, contact us for more information.
Here are some more benefits of skilled nursing services at your home:
It can be overwhelming to take care of a loved one full-time on your own. There might be some medical terms that you don't even understand. Skilled nurses are trained not just to take care of the sick and elderly, but they can also help interpret medical terms that you may not be familiar with. They can help you understand your loved ones' needs better and care for them.
Provides emotional support
When someone you love is confined to your home, it can become very depressing for them without any social support. Skilled nurses can be a source of support for you and your loved ones. They will always be there for you when you need their help and advice.
So, if you are interested in our services, contact us today.