Often, there are situations in life this might seem unfair to you, like an accident which caused you heavy injuries. But you must remember that no matter how challenging a problem you may face, there are surely ways of overcoming it. You might not get the strength to heal in the distant atmosphere of a hospital, but in the familiarity of your home, you might recover faster. All you have to do is hire skilled nursing services so as to carry out the treatment procedure at home. We, at Professional Healthcare Resources, can be the right choice for you. We are an established and reliable company which has been in this field since 1994. We bring you a variety of health care services and resources, right from home care, personal care, elder care to even hospice care, home health aides, physical therapy, and skilled nursing services. We are known for our highly advanced medical treatment and compassion and care towards all the patients. So, if you are from areas like Lanham, Kensington, MD, Washington, DC, Annandale, or Baltimore, then you must rely on us.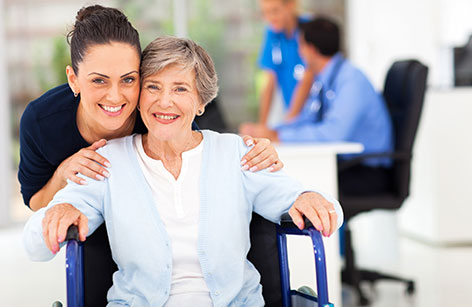 Here, we have put together a few factors to lookout for while choosing a skilled nursing service. Take a look. 
You must understand that this kind of health care service is a highly responsible job. You have to choose a company which offers smart and responsible nurses to take care of your dear ones. They should be able to take care of the requirements of the patient as well as do the needful if their health deteriorates. 
One must not forget that a patient can get a little irritated or act stubborn when they are suffering from an illness for years. You must choose nurses with kindness and compassion to understand the patient's situation and treat him with respect and love. The warmth and kindness can go a long way in healing a patient. 
So, if you think we can offer you the skilled nursing service you need, contact us now.