Sometimes we find clients are confused regarding what skilled nursing includes. Skilled nursing services include many different types of nursing services and home health care. One benefit for our clients in Annandale, Kensington, Lanham, Arlington, Baltimore, and Washington, DC is they can have many of the services done in the comfort of their home without having to travel to a doctor's office or lab.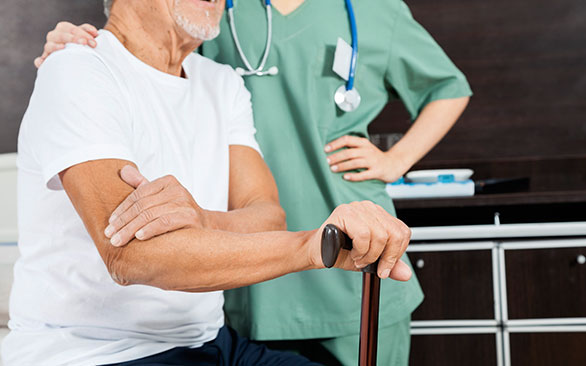 The services that each individual qualifies for can differ from the degree and severity of service. Here are some of the services that typically qualify:
Infusion Therapy & Injections
Lab Draws
Central Line & Port Maintenance
Wound Care
Tube Feeding
Ostomy Care
Treatment for Skin Conditions
Disease Management
These services are provided by our skilled licensed practical nurses (LPNS) and skilled registered nurses (RNS). Often these services are required after a certain procedure, hospital stay, or even an on-going traumatic condition. Having to go to a medical office has the possibility of increasing the discomfort a patient is already experiencing. Additionally, the benefit of professional skilled nursing helps to mitigate further medical issues.
Some skilled nursing may be covered by Medicare or private insurance. With Medicare Part A, your skilled nursing can be covered if medically necessary and ordered by a physician, leaving home would require considerable effort, or the need is short-term. These are often the same guidelines with private insurance. At Professional Healthcare Resources, we have worked with clients for 20 years in conjunction with their insurance or Medicare plan. We have worked with many clients that each had their own unique needs.
Whether you need long-term or short-term skilled nursing throughout the Annandale, Kensington, Lanham, Arlington, Baltimore, and Washington, DC area, call us to discuss the various options. We are pros at customizing the right plan of skilled nursing care designed around the patient's needs in partnership with their medical practitioner. We are here to assist you when and where you need us!