We all know that nurses play quite a pivotal role in the healthcare system. They are the ones to meet the needs of every patient and they cannot afford to show any signs of slowing down. Professional Healthcare Resources has a team of well-qualified, highly knowledgeable, motivated, and skilled nurses who have years of experience in skilled nursing. Some of the common services provided by our nurses are wound care, tube feeding, treatment for skin conditions, infusion therapy and injections, ostomy care, and various other services. For the people of Kensington, MD, Annandale, Baltimore, Washington, DC, Arlington, and Lanham some of our skilled nursing home health expenses are covered by various insurance policies or Medicare services.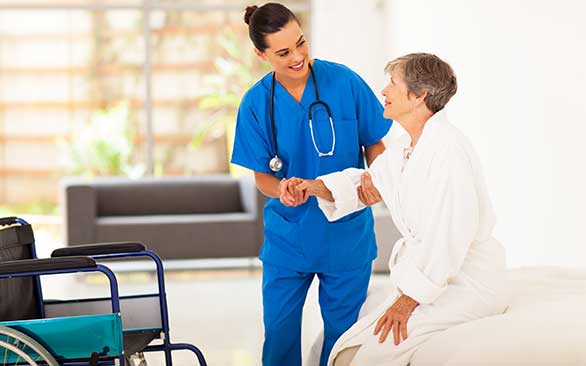 Below we have mentioned a few qualities that a good nurse should possess. Take a look.
Empathy
A nurse tends to Numerous patients at one time all throughout their career, at times though it can be daunting, showing empathy to each patient is one of the most important characteristics of a good nurse.  This single quality mixes the care experience for the patient much better.
Attention to detail
nurses are constantly under immense pressure as they have to balance between taking orders from their doctors and using their skills and knowledge in providing care to the patients. Having a strong sense of attention to detail will determine how successful the nurse is as they are responsible for the lives of many people.
Communication skills
The majority of the day is spent communicating messages, information, and medication doses to and from different people in the health care line. Hence the ability to interpret and convey communication correctly in order to avoid any medical errors is imperative in this line of service.
So, if you are looking for a skilled nurse to help you out with an elderly member of your family, you can give us a call at 703- 752- 8700.