Have you recently been admitted to a hospital for a serious illness or injury? Whether you like it or not, you would need professional nurses around you the whole time to take care of you. Even if you are admitted back home, there are times when you may require medical help and skilled nursing found in hospitals. However, skilled nursing helps you to prevent hospital readmission and get you back on track as quickly as possible.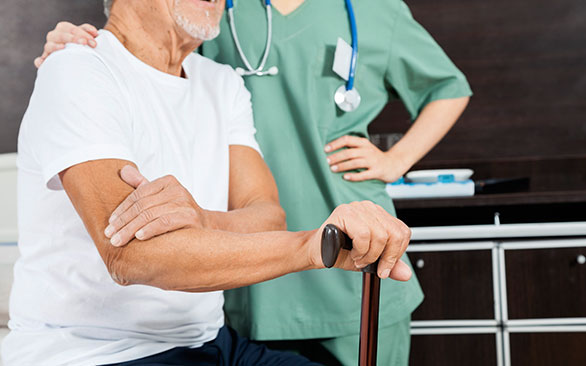 At Professional Healthcare Resources, we strive to provide the utmost care to all our patients. For us, you are not just another patient, but a family we dedicate to help recover better and faster. We provide our services to Annandale, Arlington, Baltimore, Kensington MD, Lanham, and Washington DC. If you are from any of these areas and need skilled nursing, be sure to contact us today.
Here are some more reasons why skilled nursing is important during your recovery process:
Nurses are available around the clock should a problem arise at home. They can help you get all the necessary care and treatment that the doctor has prescribed without you having to visit the hospital. Should any complications arise at home, they will provide you support to get you admitted to the hospital in an emergency. Skilled nurses are also trained to help you with basic life necessities such as grooming, dressing or eating.
Being at home all by yourself every single day can be depressing. Being social is also beneficial to help in your recovery. There are different types of social activities that these skilled nurses are trained to deliver which can help prevent you from getting depressed. They also suggest different exercise options that are available depending on the patient's condition.
So, if you are interested in our services, contact us today.