Do you know someone who is suffering from a severe pain in the knee or the back? There are various reasons why one might face such pain. It could be a muscle pull, a sprain, or fracture as a result of an accident or might be the cause of arthritis. Now this pain can become worse if it strikes to senior citizens. That is why you should make sure that you think of a proper treatment for them. If you have tried a lot of options and nothing seems to be working, you can got for physical therapy. This is an effective form of treatment that is tried by many individuals. We, at Professional Healthcare Resources, can be the right choice for you. We are an experienced and reputed company that offers high-quality physical therapy services. We have expert therapists and trainers who can help you with coordination activities and balance well. We will also help you with regaining the muscle strength. So, if you belong to areas such as Annandale, Arlington, Baltimore, Kensington MD, Lanham, or Washington DC, then you can rely on us.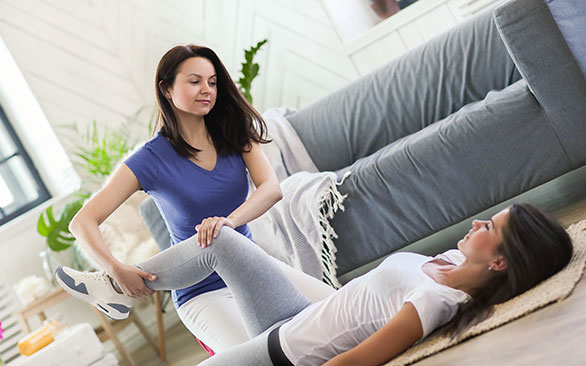 Here, we have put together a few major questions to ask a company offering physical therapy. Take a look.
Do you have skilled and experienced therapists who can tackle this matter?
You need to make sure that you get the physical therapy from skilled and knowledgeable therapists so that you can recover faster and in a proper manner. That is why you must ask the company about the skill and efficiency of the therapists they hire.
How much do you charge for the physical therapy services?
Even if you have health insurance or have ample savings to carry out such forms of treatment, you should have a proper budget for the physical therapy you are undertaking. So, ask the company about the charges and then compare them to see which one is the lowest rates for you.
So, after asking such questions, if you are interested in choosing us for this job, quickly contact us now.