Health is wealth. The fact that we are striving so hard, living a hectic life,and sacrificing special occasions to earn money can be of no use if you are not in the right physical state to enjoy your earnings or success. Hence, you should always make sure that you take care of your health at all times. In fact, pain in the back or your knee is also something that you should not ignore. Sometimes the treatment of such pains is not going to a medical care center but a therapy. Resort to a good therapist and get it checked. We, at Professional Healthcare Resources, are a good choice for physical therapy. We are a renowned company which has been in this field for Kore than 25 years and have catered to several people facing any pain in the back, one, or spinal cord area. We have highly trained and knowledgeable physical therapists who can help you with balance coordination, gait, or stairs management etc. So, if you belong to areas like Annandale, Arlington, Balitmore, Kensington MD, Lanham, or Washington DC, then you should resort to us.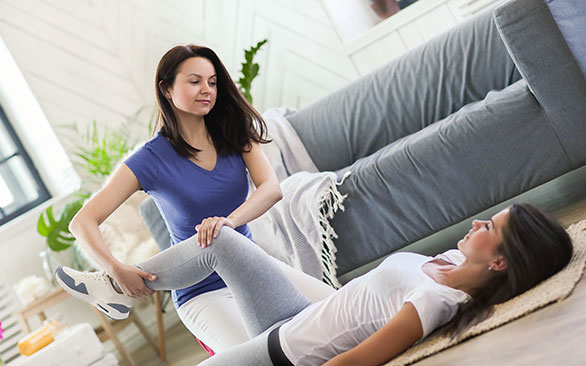 Here, we have enlisted a few major crucial things to check about a physical therapist before hiring them. Take a look.
Muscles and joints are sensitive areas and must not be experimented with. If anything goes wrong, you will be regretting for life. Therefore, it is essential that you check if your therapist is truly trained and educated enough to tackle this sort of a medical practice or not.
You certainly would not want to leave your body in the hands of a novice. You need to look for a therapist who has had a substantial number of years in this field and have catered to several clients before you.
So, if after checking these issues, if you think we can be a good choice for you, get in touch with us immediately.