Do you have old loved ones at home? Sometimes, even if they are not suffering from any kind of a disease, you might require hiring some services for them. You have to understand that after a certain age, carrying out daily household tasks or taking care of themselves to appear presentable can be a little challenging. Nowadays, you have personal care services who can help your old loved ones to take care of themselves. We, at Professional Healthcare Resources, can be the right choice for you. We are an established and reliable company which has been in this field since 1994. We bring you a wide variety of services, right from personal care, elder care, and home health care services to even skilled nursing, hospice care, home health aides, as well as physical and occupational therapy. We are known for our sense of compassion, dedication, and efficiency towards all our patients. So, if you are located in areas like Baltimore, Annandale, Washington, DC, Arlington, Kensington, MD, or Lanham, then you can opt for us.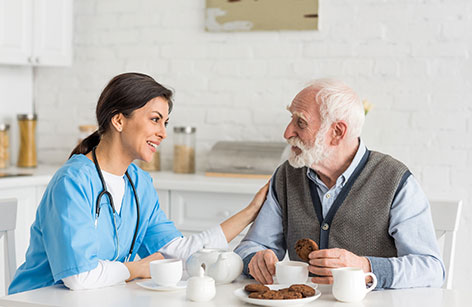 Here, we have put together a few questions we should ask a company offering you personal care services. Take a look.
What are your operating hours?
You must hire a service that is suitable for the schedule of your loved ones. That is why you must check their timings with the schedule that your old family members have so that they can be of help to each other. That is why you have to ask the company for their operating hours.
Do you offer free quotes?
If you can get an estimated rate for their charges, it will be easier for you to understand if the company is affordable for you or not. Try to take codes in advance from them and then compare these with others so that you can make a more wise choice.
So, after getting these answers, if you are thinking of choosing us, contact us today.