Do you have old family members? Looking after these senior citizens can be challenging. Even if they do not have any health concerns, looking after their daily routine is also your responsibility. And with a carer to chase and a social life to maintain, this can be a little difficult. But now you have personal care services available to help you. We, at Professional Healthcare Resources, can be the right choice for you. We are an established and reliable company which can provide you with a wide range of services. Right from home health care, hospice care, personal care, to skilled nursing, and elder care, we have everything for you.  We have some qualified caregivers and advanced level treatment. We are known for our sense of professionalism, efficiency, and dedication to all patients. So, if you belong to areas such as Annandale, Kensington, MD, Washington DC, Baltimore, Lanham, or Arlington, then you can opt for us.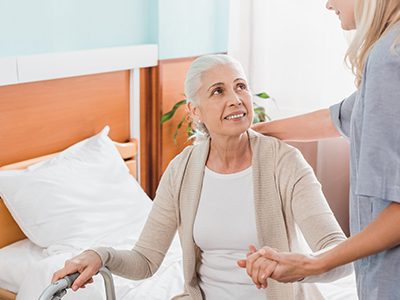 Here, we have put together a few questions to ask a personal care service before making a choice. Take a look.
Are your staff available at all times?
Your elder family members might need your help at any hour of the day. You have to either arrange for someone who can be with them at all times or plan your daily schedule accordingly. That is why you should ask the company about the timings of their service.
Can you provide free quotes?
If you can get a few free quotes for these services, then you can estimate the charges and see if it is suitable for your budget. You can also use these quotes to compare it with others and see which one is the most reasonable for you. You should not exceed your budget when it comes to such services.
So, if you are interested in hiring us, then contact us now.