Do you have elderly family members at home who are always lonely without you? Even if their health is alright, by God's grace, it might so happen that their mental state might not be functioning right. You need to make sure that their physical health, as well as mental health, is taken care of. It might not be possible for you to always be there and take care of your elders but you can surely hire attendants to take care of them. They will not just provide you with health care services but all other kinds of therapies that keep the mental health in a good state too. For instance, you could opt for occupational therapy to help your loved ones come out of this loneliness and depression. We, at Professional Healthcare Resources, can be the right solution for you. We offer high-quality healthcare services including hospice care, elder care, personal care, skilled nursing services, and even occupational therapy. We have qualified and experienced professionals who can help in this therapy. So, if you belong to areas like Annandale, Arlington, Baltimore, Kensington MD, Lanham, or Washington DC, then you can rely on us.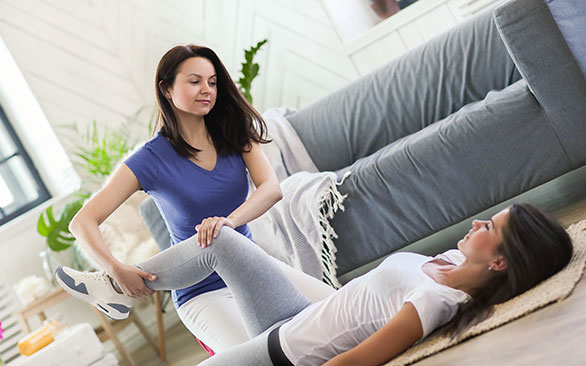 Here, we have put together a few essential tips that you have to keep in mind while choosing a good occupational therapy service. Take a look.
Always Go for Referrals
Never make a random choice while looking for the right occupational therapy. You have to make sure you take recommendations and referrals from people who have experience in this field and have undertaken such services in the past.
No service is available for free. You have to pay for the occupational therapy services too. So, you need to ask them about the charges for such a service. You can then check the rates and then compare them to choose the one that offers the lowest rates.
So, if you think we can be the right choice for you after reading these tips, then get in touch with us now.