A Medicaid waiver is a feature in Medicaid regulation that allows the federal government to waive policies that would otherwise apply to the program. The purpose is to enable individual states to achieve specific objectives, such as lowering costs, boosting coverage, or improving treatment for certain target groups, such as the elderly or pregnant women. Medicaid Waivers allow a person to use both traditional Medicaid services and the Medicaid Waiver program's additional services. At Professional Healthcare Resources, we have qualified clinical social workers on staff who can provide you with insight into how things function and assist you at any point during the utility process. When the time comes, we will provide you with the in-home care that you require. We recognize that each situation is unique, and our caring and nurturing staff collaborates with the patient, their immediate family, and the doctor to develop a treatment plan that meets each person's wants and objectives.
Let us look at the duties of a Medicaid waiver: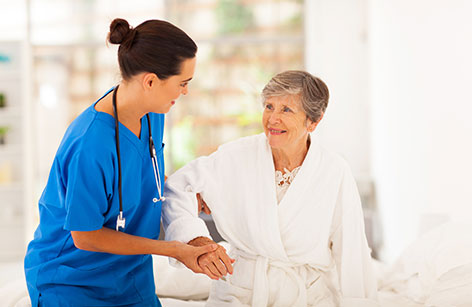 Personal care and monitoring, whether at home or in a facility for the elderly.
Nursing.
Medical supplies and medical equipment.
Chore and homemaking services, such as shopping, laundry, and cleaning.
Hot dinner delivery services.
Counseling services.
Modifications to the home and/or cars, such as ramps and safety rails, to increase independence.
Case management.
Transitioning from a nursing home to a community setting requires assistance.
Adult group daycare or senior facilities are available.
Non-emergency medical appointments are transported to and from.
Services for non-medical transportation.
Emergency response systems for individuals
Professional Healthcare Services takes great pride in providing high-quality domestic fitness care in Baltimore, Arlington, Washington, DC, Lanham, Annandale, and Kensington, MD areas. If you're ready to start the process, you can send us a message by clicking this link or calling us at 703-752-8700.