Do you have any family members suffering from a serious disease or disorder? Have you decided to provide them with an at-home care service instead of going to the hospital? Sometimes, if someone needs long-term care, there is no point in keeping them in the hospital. They need a more familiar atmosphere and more time to recover completely. Often, this becomes a problem when it comes to your expenses. Even though health care programs and Medicare supplements are available easily, these might not cover your at-home care services. That is why you need Medicaid waivers. We, at Professional Healthcare Resources, can be the right choice for you. We are one of the most established and reliable companies which have been in this business for more than 20 years now. We bring you a wide range of services, starting from home health care, hospice care, and elder care services to even physical therapy and occupational therapy, etc. So, if you are from Arlington, Baltimore, Washington, DC, Lanham, Annandale, or Kensington, MD, then you can choose us without any further hesitation.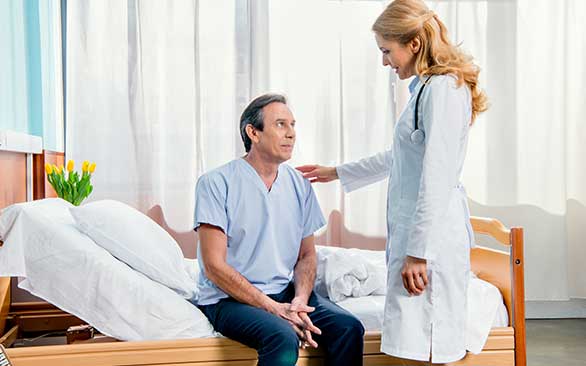 Here, we have put together a few questions you might have about Medicaid waivers before making a choice. Take a look.
What are the coverage benefits?
You might have health insurance or Medicare supplements. In such a scenario, you might want to know why you need this kind of benefit from Medicaid waivers. That is why you should ask the company to provide you with a detailed knowledge of these waivers and how they will benefit you.
What will be the cost of this program?
Since you have limited resources, you are opting for this kind of Medicaid waiver. But you still have to make a minimal payment for the waiver program. And it is better if you can get to know about the rates in advance so that you can compare these quotes with others and then choose the one that seems most affordable for you.
So come after getting these answers, if you're thinking of choosing us, contact us today.