Are you looking for a caregiver for your aged family members? Do you need a nurse for a recovering patient? Professional Healthcare Resources is here with their variety of home and hospice healthcare services. Since our inception in 1994, we have been providing private duty and personal care services including Medicaid waivers and various other specialty programs. Being a family-owned and operated healthcare company, we work as a team with everyone to offer responsive care with respect, dignity, and compassion. For best results, we use the latest state of art electronic medical equipment and records software to fast pace any medical procedure. This is not only convenient but also cheaper and easier to keep the records and the bills. Eileen DeCesare, our president, and CEO is grateful to all those who have come forward in the regions of Baltimore, Arlington, Washington, DC, Lanham, Kensington, MD, and Annandale dedicate their time in healthcare and hospice works during the pandemic.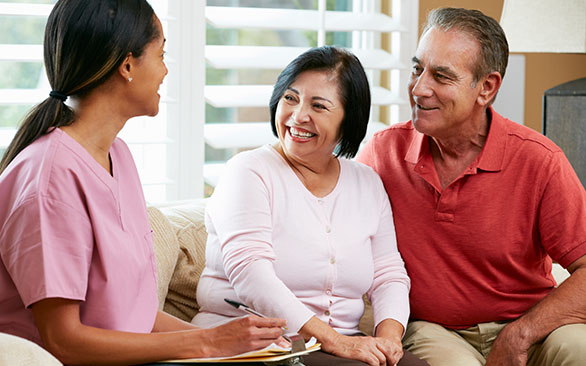 Below we have mentioned the top 3 reasons why you should choose us for your care services. Take a look.
Our mission
We are a nurse-owned agency that is committed to providing the best healthcare services to our patients. We want to be known for the highest standard of quality hospice services in the industry today.
Our vision
We always aim to be your preferred provider of home health services in times of your emergencies. Our community of health care providers and health management organizations all strive for the betterment of the quality of life.
Our philosophy
Like any other agency in the healthcare industry, our patients are our top priority.  We always seek to provide opportunities and environments in such a manner that it will motivate our nurses to deliver skillful care to their patients.
So, if you planning to opt for a Medicaid waiver, you can get in touch with us at 703-752-8700.