Do you know someone who's terminally ill? Are you looking for a care worker to help your loved ones in the last few days of their live? Professional Healthcare Resources, founded in 1994, is a family owned and operated home healthcare agency providing hospice care services for our patients. Our well trained and highly skilled nurses work with the patient along with his family, the treating physician, and Our Hospice medical director to chart up a plan on how to treat the person as we know every patient is different. The idea in such kind of services is not to prolong the lifespan of the patient but rather to improve his quality of life, manage symptoms, and most importantly to make the person comfortable in the current scenario. We are happy to offer our services in the regions of Baltimore, Arlington, Washington DC, Annandale, Kensington, MD, and Lanham.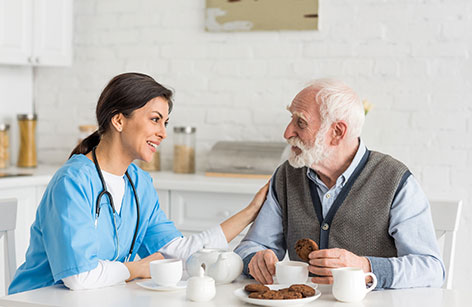 Below we have mentioned 2 common questions people generally ask about Hospice care. Take a look. 
How do I pay for Hospice services?

 
At professional healthcare resources is Hospice services are covered by Medicare and to qualify for such coverage the patient has to be declared terminally ill with 6 months or lesser life span. Apart from Medicare, you can also pay via Medicaid, TriCare, and Kaiser Permanente. As opposed to the popular belief hospital care is for any end stage chronic illness, just not for cancer. 
2. How to choose the right Hospice provider? 
To make the right decision you must do a thorough background search about the Hospice provider you are about to hire. How long the agency has been in business, whether they are licensed or not, whether they extend their services to the family of their patients, these are a few points to consider when you are choosing your provider. 
So, if you need any additional information regarding our Hospice care system, you can get in touch with us at 703- 752- 8700.