7 tips on choosing hospice care for seniors
Choosing hospice care for seniors is an important decision that requires careful consideration. Professional Healthcare Resources provides hospice care in Washington, DC, Baltimore, Arlington, Kensington, MD, Annandale, Lanham and surrounding regions.  
Here are seven tips to help you make an informed choice: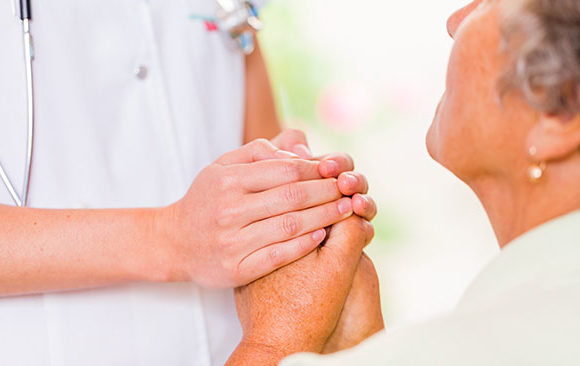 Research Hospice Providers: Start by researching different hospice providers in your area. Look for providers with a good reputation, positive reviews, and proper accreditation from organizations like The Joint Commission or the Community Health Accreditation Partner (CHAP).

 
Assess Services Offered: Evaluate the range of services offered by each hospice provider. Hospice care includes medical, emotional, and spiritual support, as well as pain management and assistance with daily activities. Ensure the provider offers a comprehensive care plan tailored to the individual needs of the senior.

 
Check Staff Qualifications: The quality of care largely depends on the qualifications of the staff. Check if the hospice employs skilled and experienced doctors, nurses, social workers, chaplains, and volunteers. Verify that they have the necessary training in end-of-life care.

 
Evaluate Communication: Effective communication is crucial during this sensitive time. Choose a hospice provider that emphasizes open and transparent communication. They should be willing to discuss the care plan, provide regular updates, and listen to the concerns and preferences of both the senior and their family.

 
Assess Accessibility and Availability: Ensure the hospice provider is easily accessible and available to provide care when needed. Find out about their response times in case of emergencies or urgent situations. A good provider should offer 24/7 availability for support and guidance.

 
Visit Facilities: If possible, visit the facilities of the hospice providers you're considering. This will allow you to gauge the environment, cleanliness, and overall atmosphere of the facility. A comfortable and peaceful setting can contribute to the well-being of the senior

 
Discuss Financials: Hospice care costs can vary, and it's important to have a clear understanding of the financial aspect. Inquire about what services are covered by insurance, Medicare, or Medicaid, and what additional costs might be involved. Choose a provider that can offer transparency regarding billing and financial obligations.

 
Remember that involving the senior in the decision-making process as much as possible is important. Their preferences and comfort should be a primary consideration when choosing hospice care. Additionally, seeking recommendations from healthcare professionals, friends, or family members who have had experience with hospice care can provide valuable insights. Please call us without hesitation.