Health is the true asset that we must hold close to our hearts. But often we are not able to take care of our health in the desired manner. Often you will find yourself or your family members crippled by a disorder or disease which requires long-term treatment. However, it is quite depressing to stay in the unfamiliar atmosphere of a hospital or clinic to continue treatment. That is why some people choose to stay at home and continue that treatment. If you do not have the time to look after your family members and yet worry about them when they are at home, you should hire a home health care service. We, as Professional Healthcare Resources, can be the right choice for you. We are an established and reputable medical care center that can take care of various kinds of health based needs you may have. Right from hospice care, skilled nursing, home health care, to personal care and home health aides, we can help you with various things. We are known for our extreme dedication and compassion towards all our patients. So, if you belong to areas such as Washington DC, Baltimore, Annandale, Lanham, Kensington, or Arlington, Then you can opt for us.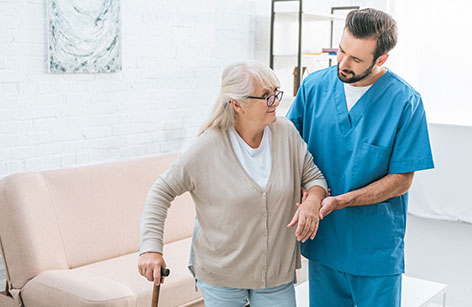 Here, we have put together a few things to check about your home health care service. Take a look.
The first thing that you need to check about your home health care services their reputation in the market. You have to make sure that the health care service they are offering has a good standing in the market. For that, you must go through the patient feedbacks and reviews. This will give you an idea of the sort of service you can expect from them.
There is nothing more important than health in this world. But you cannot exhaust all your savings for this. You should take quotes in advance from them and check them with your budget once. If needed, you can also compare these rates with others and choose wisely.
So, if you are interested in hiring us, contact us today.