Do you live with old and ailing family members? It is indeed a great responsibility to take care of your senior citizens in the family. But often, you will realize that they are lonely because even though they stay with you, you might not have the time to spend time with them because of your busy schedule at work and social life to maintain. But their health cannot be compromised at any cost. You should hire a professional home health care service. We, Professional Healthcare Resources, can be the right choice for you. We are an established and experienced company that aims to improve the quality of life through home health care, elder care, hospice care, personal care, and even skilled nursing services. We treat all our patients with care, compassion, and complete dignity. We are known for our team of experts who know how to handle such patients and ensure their comfort whether they are recovering from a critical illness or are living the last days of their lives. So, if you are located in areas like Baltimore, Arlington, Washington DC, Lanham, Annandale, or Kensington MD, then you can rely on us.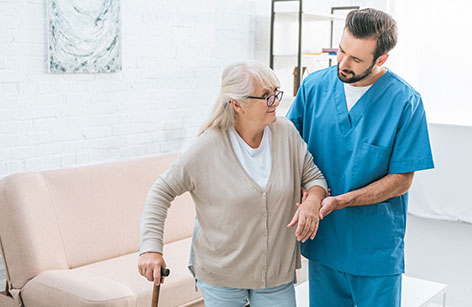 Here, we have put together a few important things to look out for while choosing your home health care service. Take a look.
First of all, you should pay attention to the experience of the home healthcare service and see if they have been in this field for a long time or not. This will ensure you are making a reliable choice when it comes to the health of your loved ones.
Another thing that needs your focus is the reputation of the company. Make sure you go through the company's reviews and ratings online to understand the sort of standing they have in the market and if you can expect decent service from them.
So, if you are thinking of choosing us, then quickly contact us today.