Are you worried about your senior members of the family while you are at work? Some of us feel guilty about not being there enough for our loved ones at the times of need but your work is also important. Nowadays, there are various avenues which can help you take care of your old family members when you are out for work. You should hire home healthcare services. We, at Professional Healthcare Resources, can be the right choice for you. We are an experienced and reputed company that offers you quality home healthcare, personal care as well as hospice care. We have a dedicated team of experts who are not just qualified and experienced enough to take care of old people but do so with much kindness and compassion. We ensure that your senior citizens are not just healthy or recovering faster from ailments but are also never feeling lonely or lacking a companion. So, if you are located in areas such as Annandale, Arlington, Baltimore, Kensington MD, Lanham, or Washington DC, then you can rely on us.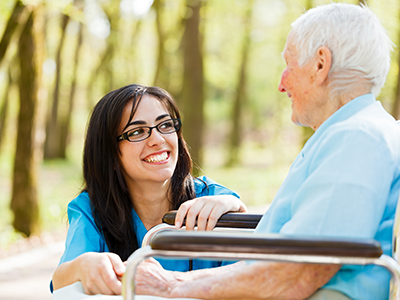 Here, we have put together a few important questions to ask your home healthcare service before choosing them. Take a look. 
What time will you be able to provide service?
It is important to ensure that the home healthcare your loved ones deserve can be given at your convenient time. So, you should ask the company about their serviceable hours and check with your schedule to see if this can be worked out.
Do you have trained and experienced staff for this job?
No matter how reputed the company is, the service will be provided by their staff. So, you should enquire about the experience and qualification of the staff before hiring them for this job.
After asking such questions, if you are interested in hiring us, then contact us today.