Home health care can be amazingly beneficial for many different individuals. The range of home health care provided by Professional Healthcare Resources ranges from non-medical care but very necessary for the quality of life, up to medical work and procedures done by skilled nursing.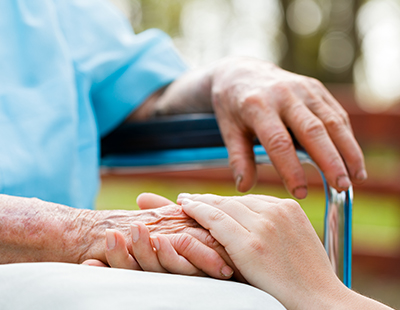 According to the U.S. Department of Health and Human Services, the most common types of home health services for seniors 65 years and over are:
Skilled nursing services (84%)
Physical therapy (40%)
Assistance with activities of daily living (ADLs) (37%)
Homemaker services (17%)
Occupational therapy (14%)
Wound care (14%)
Dietary counseling (14%)
At Professional Healthcare Resources, we provide almost all these services. For those we don't, we can refer you to one of our local partners in the Annandale, Kensington, Lanham, Arlington, Baltimore, and Washington, DC areas. And, as you can tell in the numbers above, many clients may need more than one service for their home health care Annandale, Kensington, Lanham, Arlington, Baltimore and Washington, DC. For example, wound care may be part of skilled nursing services. Or, physical therapy may need to be combined with occupational therapy.
The benefit of calling Professional Healthcare Resources is that our consultants can help you connect with the different areas of home health care you, a loved one or a patient may need. We provide several different home health care services include skilled nursing, home therapy such as occupational or physical therapy, home health aides, elder care, and more. We even have specialty programs that include long-term rehabilitation or care, and short-term home health care for recovering from acute events or surgery.
Professional Healthcare Resources can be your one call to finding the home health care you need for a satisfactory quality of living or rehabilitation. Your need for services may start off as post-surgery care but evolve into assistance with activities of daily living. Regardless, we can help every step of the way. We are here to assist you when and where you need us!