Home Health in Care Annandale, VA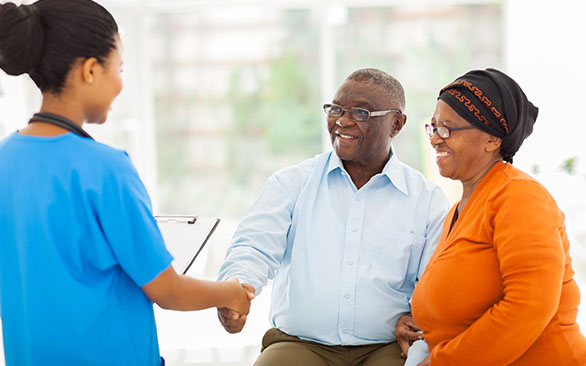 If you are recovering from an illness or injury, your physician may recommend home health care to help you return to an active lifestyle. We understand that each situation is unique, and our caring and nurturing staff works with the patient, family, and physician to establish a plan of care that fits each individual's needs and goals. In addition, our staff members provide regular reports to family members and/or healthcare providers, adjusting the plan of care as needed.
Our patients come to us after a wide variety of disabilities, injuries, surgeries, and more. Or it could be as simple as having a home health aide worker in the home to assist. We understand the importance of allowing each individual to remain as independent as possible. With this goal in mind, we tailor our plan of care around the individual, making adjustments as often as needed to accommodate their changing needs.
Home Care in Annandale
Home health aides are an important part of our home care team. Our home health aides have the experience to identify what their patients need for quality home care. Each patient is different in their needs and comfort. Some patients may only require home care for an hour for basic assistance while others need round-the-clock care in order to remain in their home. Also, some of our patients need home care for only a temporary basis while others are looking for a long-term home care solution. Long-term or temporary. Around-the-clock or part-time. Professional Healthcare Resources has the home care solutions for you.
Home care could include fairly basic things such as small daily tasks, light household cleaning, and grocery and other shopping, to more involved activities such as physical exercise and transfers, bathing, dressing, and personal hygiene, and more. And our home health aides know that situations change with each patient and day so being flexible with changing patient needs is essential.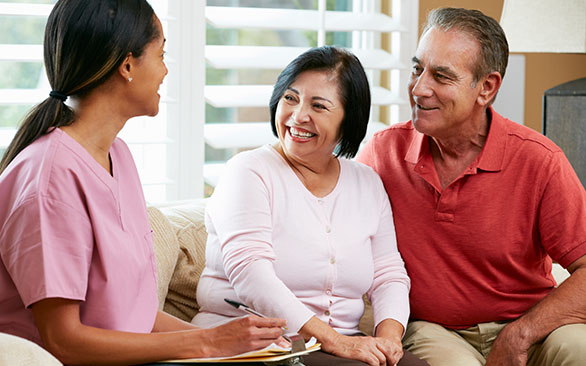 Annandale Home Health Care Services
Home health care services can be many things. It could mean having skilled nursing in the home, allowing the patient to recover at home while still receiving advanced medical care from skilled professionals. This helps prevent hospital readmissions, improves recovery time, and allows you to get back to doing the things that you love. It could mean having physical therapy in the home. The latest therapeutic exercises and techniques will be employed to help you improve mobility and restore muscle strength.
Annandale, Virginia, was first settled in 1685 and was named after Annandale located in the United Kingdom. Several notable people have lived in Annandale, including actor Mark Hamill, country music performer Kelly Willis, and Christopher McCandless who was the subject of Jon Krakauer's book "Into The Wild". Annandale is a favorite dining destination for those seeking authentic Korean cuisine.