Are you or someone at home suffering from a health disorder? Sometimes, health issues can be treated in the hospital but there are times when these health issues can be better healed if one is at home. The family atmosphere of a house along with family members tends to work faster on a patient. If you want to provide this kind of relief to the patient in your house, then you must hire a home health aide and carry out the treatment at home. We, at Professional Healthcare Resources, can be the right choice for you. We are an established and reliable company which has been in this field for more than 20 years now. We can provide you with a wide range of services, right from personal home care, hospice care, and skilled nursing to even physical therapy, occupational therapy, bereavement services, and so on. We are known for our sense of professionalism, efficiency, and utmost dedication towards all our clients. So, if you are located in areas like Washington DC, Baltimore, Arlington, Kensington, Annandale, or Lanham, then opt for us.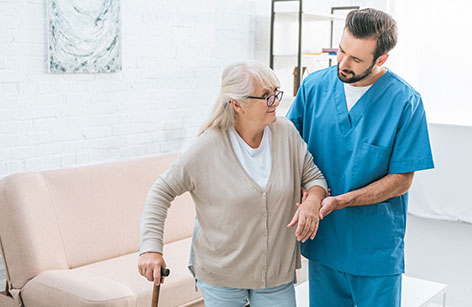 Here, we have put together a few advantages of hiring a home health aide. Take a look.
Earlier, you would have to take care of your family members if they were suffering from some kind of a chronic health disorder. But you have a life of your own, a career to chase, and a social life to maintain. It might not be possible for you to sit at home all day. With a home health aide, you can live your life freely with many conveniences.
You will notice that you are patient is healing at a much better rate than you have a home health aide because they are at home. The satisfying and comfortable experience that a home can provide is never available in a hospital. This is only possible when you have a home health aide.
So, if you are thinking of hiring us, contact us today.