No matter how much we try to take care of our loved ones, sometimes life is unfair and they can be crippled with a serious health issue. Either due to a major health disorder or due to an accident, you might find your loved ones in the hospital. While some health issues are recovered easily, others can take time. Often, the environment of the hospital for such prolonged periods of time can prove to be detrimental for the patient, preventing him or her from healing faster. That is why sometimes, you should try to give the same medical care at home. Hire home health aide services. We, at Professional Healthcare Resources, can be the right choice for you. We are an experienced and established healthcare service, offering a wide range of services such as hospice care, skilled nursing, home health care, home health aides, and personal care along with physical therapy, occupational therapy, and so on. We are known for our quality services and tremendous dedication for all our patients. So, if you belong to areas like Lanham, Annandale, Kensington, MD, Washington DC, or Baltimore, then you can choose us.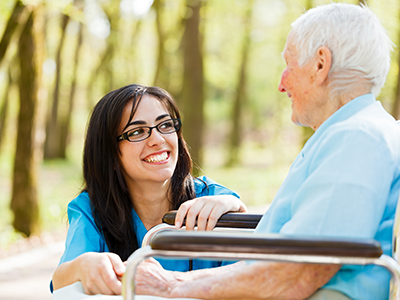 Here, we have put together a few questions to ask your home health aide. Take a look. 
Do you have qualified and experienced medical staff?
Home health aides have to tend to the patient at home but they still must know the medical practices and procedures. And at the same time, they must treat the patients with care and compassion. So, you must ask about the staff before choosing. 
2. How much will such a service cost? 
You have to keep the budget in mind when hiring such a service. Make sure you can get an estimate beforehand and check it with your budget or even compare it with the other services to ensure you are making a wise choice financially.
And if after getting the answers, you want to hire us, the contact us today.