When it comes to caring for your parent or a senior in your home, it can be hard on your own. Researching the best care option for them can be overwhelming as well as it is very tough to decide what will be the best for you and your family. There are a number of residential care facilities available, but for some, this is one of the toughest decisions to make. For many families, home care is the best solution as it allows your loved ones to stay at home and be taken care of.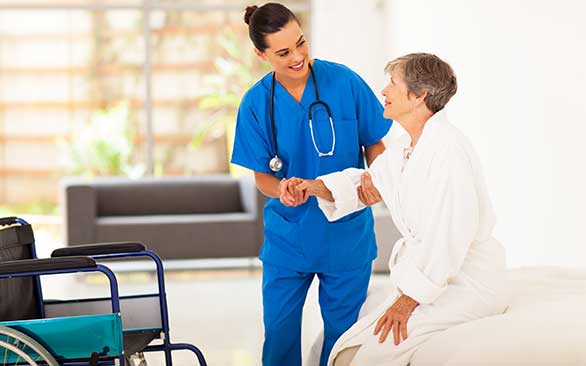 At Professional Healthcare Resources, we were founded over two decades ago to provide the best services for seniors right in the comfort of their own homes. We deeply care about the health and well being of seniors and we have the right knowledge and expertise to provide them with top-quality care under any circumstances. We provide our services to Washington DC, Arlington, Annandale, Baltimore, Kensington, and surrounding areas. If you are from any of these areas, contact us today.
Here are some more benefits of home care:
Unlike the schedules and routines that a care facility has, home care is much more personalized and customized to fit your family's needs. Whether they need full-time live-in care or require care only for a few hours a day, home care can adapt which is best for each client they work with. This personalized care also allows your loved one to be the center of focus, thus getting better assistance.
Home care allows you to care for your loved ones as well. You can still take care of them when you have the time to, and rest assured they are being taken care of whenever you are not able to. Your caregiver will also give you frequent updates and advice on how to take better care of them.
So, if you are interested in finding home based nursing care, learn more about our services, contact us today.