Do you have senior citizens at home? Even if they are not suffering from any ailment, they might need your assistance in the daily tasks of life. And if they are suffering from any chronic illness or have recently met with an accident and are recovering from the injuries, then they will especially require your assistance. But it might not always be possible for you to look after them, given your busy career schedule and a vibrant social life. However, don't worry. We, at professional healthcare resources, can take care of your loved ones. We are one of the most established and reputable health care resources company which can help you with multiple services for your ailing loved ones. Right from medical care, physical therapy, occupational therapy, to home care, and even Hospice care, we can take care of everything. We are known for our compassion, efficiency, and dedication towards all patients. So, if you belong to areas like Annandale, Baltimore, Arlington, or Washington DC, then you can rely on us.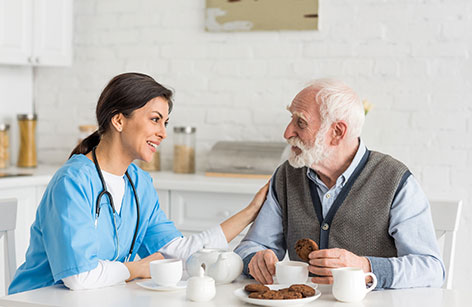 Here, we have put together a few tips that will help you choose the right home care service for your loved ones. Take a look. 
You must understand that your loved ones will be taken care of by the professionals working for the company. That is why along with checking the experience of the company, you should keep an eye on the expertise, efficiency, and background of the professionals working for them. This will determine the sort of care your loved ones will get at home. 
If you want to choose a reliable home care service for your family members, you have to make sure that the company has a good standing in the market. By going through their patient reviews and feedbacks, you can understand the sort of service you can expect from them. This is a great help because you are going to leave your family members in the hands of these people while you are away and you should know if they will be treated well in your absence and you can trust them with your loved ones' health or not. 
So, if you want to choose our services, then contact us now.