Do you have an ailing patient at home? Sometimes, due to a severe health issue or even an accident, a person can be suffering from severe long term injuries. In such a scenario, the hospital environment might not be perfect for him or her to recover because it is not a familiar environment where one can feel happy and safe. That is why you should try to arrange for some sort of home care. We, at Professional Healthcare Services, can be the right solution for you. We are an established and reliable company which has been in this field since 1994. We can provide you with a wide range of services, right from hospice care, home health care, skilled nursing, home health aides, to even physical therapy, elder care, and so on. We are known for our highly smart, well trained, and experienced professionals who can carry out such services with much ease along with our utmost dedication towards all our clients. So, if you are located in areas like Baltimore, Washington, DC, Arlington, Annandale, Lanham, Or Kensington, MD, then you can opt for us.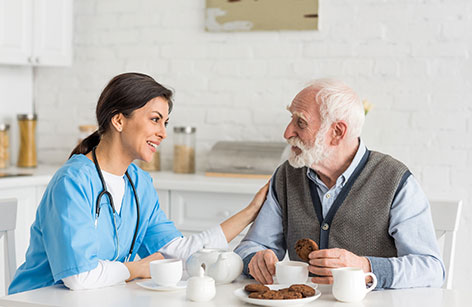 Here, we have put together a few things to lookout for while choosing your home care service. Take a look. 
One of the most important things that you need to take care of is the professionals who will be taking care of your loved ones at home. You have to make sure that the staff hired for this job is not just efficient at their work but is also patient and compassionate towards the patient. This adds to the recovery of the patient. 
Home care treatment can be a little out of budget for some people. That is why it is better if you can check the rates in advance and see if this is an affordable choice for you or not. You can also take quotes from different companies and compare these with others to make a more wise choice. 
So, if you are interested in choosing us, contact us now.