Do you have someone at home who needs constant medical attention? Do you have an elderly at home who is suffering from a chronic disorder? Has your loved one been recommended home health care by the doctors? We, at Professional Healthcare Resources, can help with all kinds of home care. We understand how difficult it can be to deal with the chronic illnesses of your loved ones. It is not just about taking care of their health at all times by sacrificing your life but it is also the mental stress that you have to endure if your family is in pain. Ailing patients, generally like the comfort of their home when they are sick. At Professional Healthcare Resources, we have a dedicated team of healthcare professionals who can take care of your ailing family members. We are aware that health issues are varying and differs from one person to another. So, we consult the doctor and the family members of the patients to formulate a customized treatment plan according to the needs of the patient. If you belong to areas like Annandale, Arlington, Baltimore, Kensington MD, Lanham, or Washington DC, you can resort to us without any delay.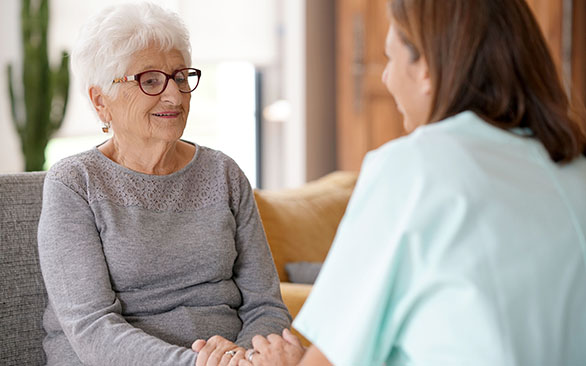 Here, we have put together a list of services every home healthcare center must provide. Take a look. 
You will need efficient and compassionate nurses to take care of your ailing family member whenever required. Sometimes the patient might be in tremendous pain and need medical attention immediately. A skilled nursing from such healthcare centers.
There are some severe kinds of injuries which might affect your muscles and spinal cord. All kinds of muscle pain or back issues can be healed with physical therapy. So, a home care center should also provide such therapies.
So, if you want to avail home healthcare from us, quickly contact us now.