Do you have an ailing family member at home? Have they been suffering from a disease for a long time? Or have they recently become injured and require long-term treatment? Well, it might not be possible to continue the treatment at the hospital for so long. And the unfamiliar atmosphere, as opposed to one's home, is also not going to help one recover soon. That is why you should try to get a home care service. We, at Professional Healthcare Resources, can be the right choice for you. We are an established and reliable company which has been in this field for a long time. We can provide you with a wide range of services, right from hospice care, elder care, personal care, and home health care to skilled nursing, etc. We are known for our efficient and dedicated caregivers and quality treatment. So, if you are based in areas such as Annandale, Kensington, MD, Washington DC, Baltimore, Lanham, or Arlington, then you can choose us.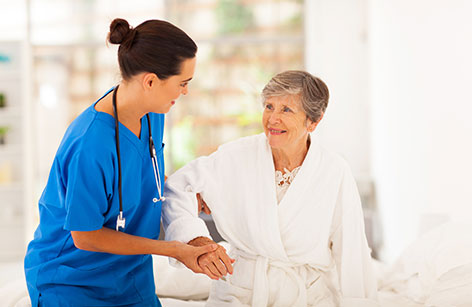 Here, we have put together a few things to look out for while choosing a good home care service. Take a look.
Nowadays, medical science has evolved a lot and there are many kinds of advanced forms of treatment that you can readily get at home. You should make sure that such care is possible at this company you are choosing. This will determine how fast you heal and go back to your normal life.
You will also need to consider the budget when choosing a home care service. You must make sure that the home care service charges you reasonably. Try to take quotes in advance and then compare these with others and see if it is truly affordable for you or not.
So, if you are thinking of choosing us, then contact us today.