Home Care and Hospice Care in Arlington, VA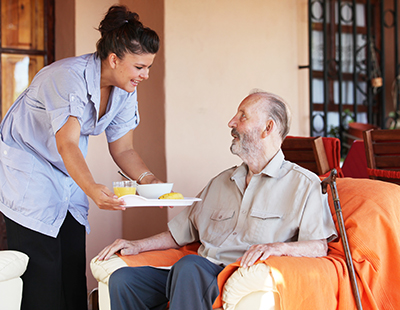 Finding the right home care for your loved one in Arlington, VA is your top priority. You can't be by their side all the time, so it's important to find the right home care company, who will provide home care health aides to take care of your family member, as you would. Professional Healthcare Resources not only provides families in Arlington, VA this quality home care, it also provides hospice care. End-of-life care needs are met through our hospice care program, which provides support to patients in Arlington, VA, as well as their families.
Home Care in Arlington
Coming home from a hospital stay doesn't always mean you can jump back into your old ways. Most patients require home care, whether it's for a few hours each day, a few weeks, or long term, to help them while they are still healing. Our home care health aides in Arlington, VA will take care of your daily needs. From bathing, grooming and laundry to grocery shopping and providing meals, our highly skilled home care health aides will make sure you are always in a safe environment and that your daily routine runs smoothly.  Our Arlington, VA home care aides are there to provide all your needs starting with the safety of your home. Once home from a hospital stay, your home may need a few adjustments such as, making room for medical equipment. Your home care health aide will make those and any other necessary adjustments for you.
Hospice Care in Arlington, Virginia
When your loved one requires palliative care to make them comfortable during the last months of their lives, Professional Healthcare Resources will provide you with a caring and compassionate hospice care team. Your Arlington, VA hospice care team will provide you comfort and create a palliative care program specifically for your needs after consulting with you, the patient, your family and doctors.  Our Arlington, VA hospice care team's goal is to make sure you are treated with the dignity and respect you deserve and that your end-of-life needs are met. We also provide resources to help family members prepare and cope with their loved one's last days.
Arlington, VA is Steeped in History
Only miles away from Washington, DC, Arlington, VA boasts a rich history of government and historical landmarks. Fly into Reagan National Airport and visit Arlington National Cemetery where you can see the Tomb of the Unknown Soldier and the grave of President John F. Kennedy. Take a tour through the Pentagon but wear your walking shoes because on this tour you will walk one and a half miles.
---