Do you have someone at home who is recovering from illness or injury? It is not always possible and correct to leave them in the nursing home because they start feeling neglected when you cannot give them time and at the same time, don't like the fact they are dependent on others. Therefore, the best solution is to opt for home care. This will not only provide medical attention but will also make sure that you get back to your old lifestyle again. We, at Professional Healthcare Resources, can help. We can provide you with a wide range of home healthcare services such as skilled nursing, occupational therapy, medical social worker services, and even physical therapy. We make sure you get the high-quality care within the privacy of your home. We are aware that the needs and wants of every individual differ from one another. Therefore, we customize a plan which fits the priorities of the patent. We also work during weekends and holidays for better convenience and peace of mind. So, if you are from areas like Annandale, Arlington, Baltimore, Kensington MD, Lanham, and Washington DC, you can rely on us.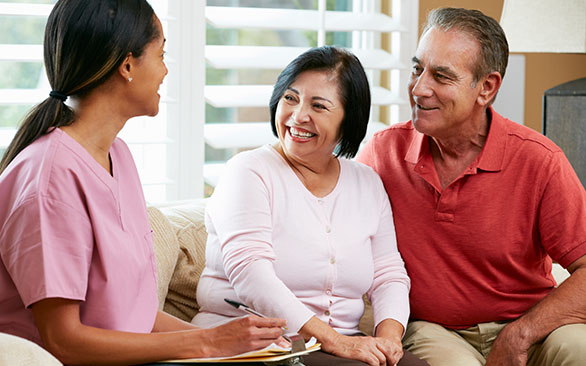 Here, we have put together a few ways in which we can help you make the most of home healthcare. Take a look.
We offer home nurses for your benefit. This will enable you to avoid hospital readmission and quicken the recovery so that the patient can get back to doing things they love along with the ongoing treatment continuing without any disruption. We have Licensed Practical Nurses as well as the Registered Nurses.
We enable the patients to become self-sufficient with our physical, speech, as well as occupational therapies. Patients can feel safe in their familiar surroundings and at the same time enjoy therapies and programs which will cater to their priorities, be it speaking their mind, moving about freely, or doing a task or job.
So, if you are interested in availing these from us, call us at 703-752-8700  now.