Elder Care in Washington, DC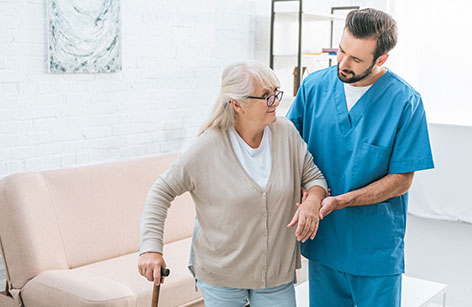 Elder care emphasizes the social and personal requirements of senior citizens who need some assistance with daily activities and health care, but who desire to age with dignity. Given the choice, most older adults would prefer to continue to live in their homes. Professional Healthcare Resources has a network of skilled professionals ready to provide the assistance required for your loved ones.
Our patients come to us after a wide variety of disabilities, injuries, surgeries, and more. We understand the importance of allowing each individual to remain as independent as possible. With this goal in mind, our home health aides will work to provide whatever level of assistance is required, and we tailor our plan of care around the individual, making adjustments as often as needed to accommodate their changing needs.
Personal Care in Washington, DC
At Professional Healthcare Resources, we recognize the importance of providing the supportive care necessary to help our clients maintain their independence and remain safe in their own homes, and our personal care services are designed to do exactly that. Whether assistance is needed a few hours a week or 24/7, we have the ability to customize our services to provide whatever level of support you require.
What does personal care entail? More than you might think. It could include meal preparation and light housekeeping, or it might be medication reminders and transportation. Or you might require a bit more assistance from skilled nurses. Whatever you need, our professionals are able to adapt to your needs, even when they change from day to day.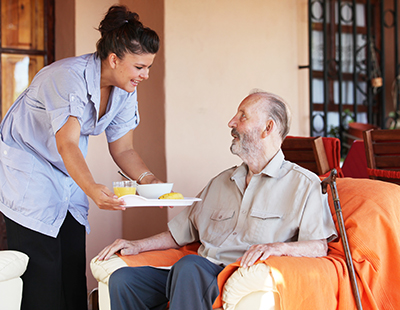 Elder Care in Washington, DC
At the end of the day, you want your loved ones comfortable. No matter if they need just a few hours of help, require physical therapy, are recovering from surgery, or anything else, Professional Healthcare Resources has what you need. 
Washington, D.C., was named after George Washington, the first president of the United States. It welcomes more than 20 million visitors annually. The Smithsonian Institution is an educational foundation chartered by Congress in 1846 that maintains most of the nation's official museums and galleries in Washington, D.C. The National Archives houses thousands of documents important to American history, including the Declaration of Independence, the Constitution, and the Bill of Rights. Located in three buildings on Capitol Hill, the Library of Congress is the largest library complex in the world with a collection of more than 147 million books, manuscripts, and other materials.