Do you have elders at home who are suffering from a disease? Or do you have senior citizens who are fit but cannot carry out their daily work on their own? Well, for such family members, you will need to provide constant help. But it is not often possible to be there for your family at all the time. You have work and a personal life to balance. That is why you must hire elder care support. We, at Professional Healthcare Resources, can be the right choice for you. We are an experienced and dedicated company with smart and efficient staff to look after senior citizens. Right from home healthcare, hospice care, to personal elder care, we provide you with all kinds of services that make your life easier and keep your loved ones safe and healthy. With our remarkable services and reasonable charges, we have become one of the most reliable sources of senior citizen care in areas like Annandale, Arlington, Baltimore, Kensington MD, Lanham, and Washington DC. So, if you need any such assistance, you can rely on us.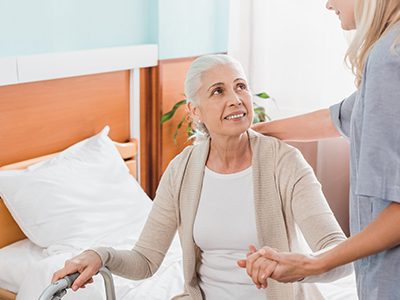 Here, we have put together a few crucial things to check about your elder care service before hiring them. Take a look. 
Your elders are your responsibility now that they are growing old. You must understand that you cannot randomly select a company to take care of your loved ones. Make sure it is an established company that can be relied upon regarding the safety of your family members because you have to leave them alone with your elders at home.
Budget is an essential thing when it comes to any service. So, you must check if the charges of the company are feasible to your budget. Try to take quotes in advance in order to understand better.
And if you feel we can be of help after checking these essentials, then contact us today.