Do you have senior citizens at home? Sometimes, we do not have any other option but to take care of our elders in our house. But at the same time, we have to take care of our careers as well as maintain our social lives. That is why nowadays more and more people are investing in professional elder care services. Right from their health to their personal grooming, everything is taken care of by these professionals. We, at professional healthcare resources, can be the right solution for you. We are one of the most established and reliable companies which have been in this business for over 20 years now. We can provide you with a wide variety of services, starting from skilled nursing, home health aide, and elder care services to even Hospice care, physical therapy, occupational therapy, and so on. We are known for our sense of professionalism, dedication, and commitment towards all our patients. So, if you are located in areas like Baltimore, Washington, DC, Arlington, Kensington, MD, Annandale, or Lanham, then you can opt for us.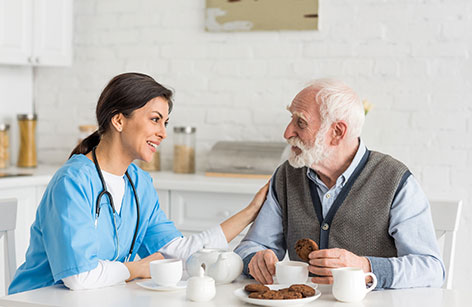 Here, we have put together a few major things to check about your elder care services before making a choice. Take a look.
First of all, you should make sure that the timings of the eldercare services match yours. The eldercare services must provide their services at a time when it is convenient for you. Remember that you have hired them to provide your elders with the care at a time when you are not available.
You have to also keep an eye on the budget while hiring a company for your elder family members. That is why you must check the rates in advance and see if you are making an affordable choice or not. If needed, you can compare these quotes with others to make a more well-informed choice.
So, if you are thinking of choosing us, contact us now.