6 reasons to opt for at-home elder care for mobility issues 
Opting for at-home elder care for mobility issues can offer numerous benefits for both the elderly individual and their family. Professional Healthcare Resources provides elder care in and around Baltimore, Arlington, Washington, DC, Annandale, Lanham, Kensington, MD.
Here are six reasons to consider this option: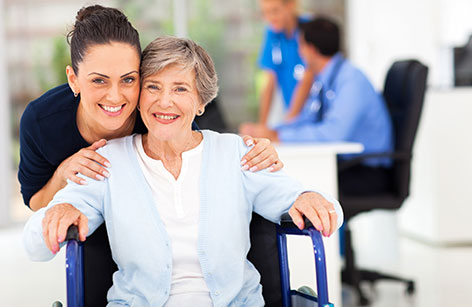 Familiar Environment: Aging individuals often feel more comfortable and secure in their own homes. Being in a familiar environment can reduce stress and anxiety, which can be particularly beneficial for those with mobility issues.
Independence and Dignity: At-home care allows seniors to maintain their independence to the greatest extent possible. They can continue to make decisions about their daily routines and maintain a sense of dignity that might be compromised in institutional settings.
Personalized Care: Caregivers can provide one-on-one attention, tailoring their services to the specific needs of the individual. This personalized care can be more comprehensive and focused on the unique mobility challenges of the elderly person.
Reduced Risk of Infections: Nursing homes and other care facilities can be breeding grounds for infections, including viruses like the flu or COVID-19. By staying at home, seniors can avoid unnecessary exposure to illness, which is especially important for those with compromised immune systems.
Safety and Comfort: Homes can be adapted to ensure the safety and comfort of an elderly individual with mobility issues. Caregivers can help make modifications such as installing handrails, non-slip flooring, and other accessibility improvements to reduce the risk of falls and other accidents.
Family Involvement: At-home care allows family members to be actively involved in the caregiving process. They can provide emotional support, participate in the care plan, and maintain strong bonds with their loved ones. This can lead to improved overall well-being for the elderly person.
Ultimately, the decision to opt for at-home elder care for mobility issues should be based on the specific needs and preferences of the individual, as well as the available resources and support from family and caregivers. It's important to assess the situation carefully and consider all the available options before making a choice. Please call us without any hesitation.