In-home elder care, also known as home care or aging in place, offers several benefits for older adults. Professional Healthcare Resources provides elder care in Baltimore, Arlington, Annandale, Washington, DC, Kensington, MD, Lanham. The company provides other hospice services as well.  
Here are four key advantages of in-home elder care: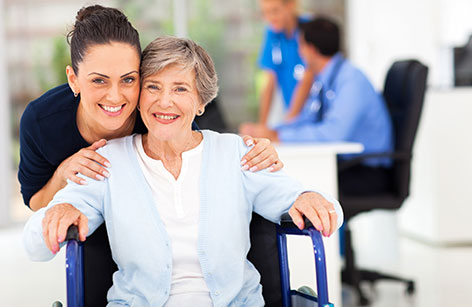 Familiarity and Comfort: Aging individuals often have a strong attachment to their homes, as it represents familiarity, comfort, and a sense of security. By receiving care at home, seniors can continue living in their cherished environment, surrounded by their belongings, memories, and loved ones. This can contribute to their overall well-being, emotional stability, and happiness.

 
Personalized and Individualized Care: In-home elder care provides personalized attention and tailored care plans. Professional caregivers can adapt their services to meet the specific needs and preferences of each senior. Whether it's assistance with daily activities like bathing, dressing, or meal preparation, or more specialized care for medical conditions, in-home care offers flexibility and customization to address unique requirements.

 
Enhanced Independence and Autonomy: One of the primary advantages of in-home elder care is that it promotes independence and autonomy. Seniors can maintain control over their daily routines, make decisions about their care, and engage in activities they enjoy within the comfort of their own homes. This level of independence can contribute to a greater sense of self-worth and dignity, improving overall quality of life.

 
Cost-effectiveness: In many cases, in-home elder care can be a more cost-effective option compared to assisted living facilities or nursing homes. While the specific costs may vary depending on the level of care required and location, in-home care eliminates the expenses associated with accommodation and overhead costs of a care facility. Moreover, it allows family members to provide additional support, reducing the need for around-the-clock professional care, which can further contribute to cost savings.

 
It's important to note that the benefits of in-home elder care may vary depending on individual circumstances and needs. Consulting with healthcare professionals and discussing the available options can help determine the most suitable care arrangement for a loved one. Please call us.