Do you have elder family members at home? It is unfortunate that sometimes even if you have lovig family senior citizens at home, you hardly have the time to look after them. But after a certain age, they need a basic level of care. Even if they do not have severe health concerns, they will need help with personal care. And it is your duty to help them. But you have a personal life with a career to chase. That is why you should hire professionals to help you with elder care. We, at Professional Healthcare Resources, can be the right choice for you. We are an established and reliable company which offers all kinds of healthcare, specialty care, personal care and even hospice care. We have knowledgeable and well-trained professional caregivers who can work with you for your loving family members. We are not just known for quality treatments and efficient and useful personal care but we also offer a compassionate and friendly approach. So, if you belong to areas like Annandale, Arlington, Baltimore, Kensington MD, Lanham, or Washington DC, then you must opt for us.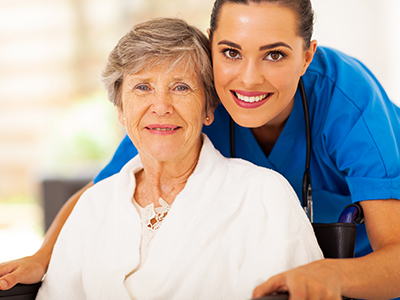 Here, we have put together a few major things to check about your elder care service before hiring them. Take a look. 
When it comes to the health and personal care of your elders, you have to choose a reliable company. In order to understand if you can trust a particular company or not, you should check the reputation of the company by going through their reviews and ratings in the market.
Although the safety and care of your loved ones is of utmost importance, you have to also worry about the budget when choosing a company for elder care. You should check the charges of the company and check if it is feasible for your pockets or not.
And if you think we can be a good option for your elder family members, then contact us today.